You won't believe what the Cardinals and Fire Sprinklers have in common
Answer: The CBBT.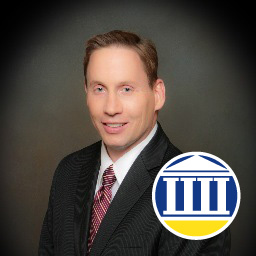 The Coalition for a Better Tomorrow held its first event of the year in April at the Springfield Cardinals game. The event was hosted by Audio Input, Meeks – The Builder's Choice, Midwest Block and Brick, and Southern Supply. Although it was a fantastic event for everyone that attended, it had a much larger impact on your business.
The CBBT is the Springfield HBA's political action committee or PAC. We have fun events at different times throughout the year as a way to raise money for the PAC. In turn that money allows us to fight for your interests at the local, state, and federal levels.
This year, we have been working hard in Jefferson City to try and repeal the sunset clause that is currently written into law for mandatory installation of fire sprinklers. In 2019, as the current law states, all new single family homes must have a fire sprinkler system, adding thousands to the cost of a home. Currently, we have a "mandatory option" where homeowners must be given the option to install fire sprinklers, but can decline it if they wish. In 2019 that changes and they will not be given a choice.
It is easy to see that this could dramatically hurt the fragile construction economy and all business associated with it. That is why we have led the fight to permanently remove the sunset in the State of Missouri. We have had some very powerful opponents that are aligned with special interests fighting us, but we should be successful to at least delay this hurtful requirement.
The CBBT PAC gives us the money (that we cannot spend out of regular HBA funds) to support friendly candidates for office and build friends while also giving us the ability to launch grass- root efforts to shape legislative leaders opinions on issues. I cannot overstate how important this is for your business. At the stroke of a pen, the Governor, President, or legislative bodies can do thousands of dollars' worth of damage to your bottom line or put you out of business altogether.
Have you contributed to the CBBT PAC?
It's Simply Business Strategy!