Why Join?
HBA Membership Benefits
National Association of Home Builders | NAHB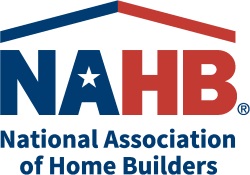 Join thousands of members who save money for their families and businesses. Each HBA of Greater Springfield member can take advantage of NAHB's member savings programs. 
Benefits and Perks
Exclusive Savings:

 As a benefit to members, NAHB negotiates on your behalf to offer the best pricing available at 20 national companies. You can also 

download an overview of all discounts

, including phone numbers and program codes.

Support for Your Local HBA:

 All products and services purchased by members through the member savings programs offer monetary support for the Home Builders' Association of Greater Springfield, Missouri. Last year, NAHB gave more than $700,000 to HBAs due to member participation in these programs.

National Purchasing Partners serves more than 300,000 member organizations and is one of the largest group purchasing organizations in the nation. NPP negotiates discounted rates on many products and services and passes the savings onto HBA members. Non-profit hospitals own NPP, and a substantial portion of NPP proceeds support medical research at Benaroya Research Institute at Virginia Mason (BRI) in Seattle, WA.
NPP is a member benefit provider of Home Builders of Greater Springfield and helps members reduce costs with exclusive pricing through a variety of brands used by millions of businesses nationwide.
NPP members enjoy top-tier pricing from Airgas, a leading single-source supplier of industrial gases, safety equipment, welding supplies, refrigerants, dry ice, workwear and uniforms.
Enroll with NPP and start saving today.
Business cards for companies of all sizes. Get built in tools, perks, and rewards for businesses like yours – backed by the award-winning customer service and support of American Express. Choose the right solutions for your business.
Enroll with NPP today.
Save up to 73% off retail pricing on nearly 200 core items at Batteries Plus Bulbs. Shop more than 60,000 batteries, light bulbs, accessories and more from brands you know.
Plus, volume pricing, on-site assessments and expert repairs on phones and tablets.
Enroll with NPP for free to save.
New Cintas contracts can save up to 65% off uniforms, safety, and facility services. Plus, get a free one-time UltraClean service and free installation of hygiene dispensers.
Enroll with NPP today & save on Cintas!
Enjoy quality hand-cut steaks, food gifts, seafood, wine and great side dishes. Enroll with NPP to save on the entire Omaha Steaks online catalog and receive free shipping on select offers.
Enroll with NPP today!
PODS combines moving and storage into one easy solution. Enjoy the convenience of portable storage containers delivered to your door. Save on delivery, rental and long-distance transportation when you enroll with NPP at no cost.
Enroll with NPP today to start saving!
Eligible businesses can receive 22% OFF monthly access fees* and up to 35% OFF select accessories.
*All Verizon Wireless offers are for a limited time only and are subject to equipment availability. Verizon Wireless reserves the right to change or modify all offers at
any time without notice. All terms and conditions are subject to and governed by Verizon Wireless' Agreement with Customer, including, but not limited to, Customer eligibility requirements. Every effort is made to ensure the accuracy of the Verizon Wireless offers, however, Verizon Wireless is not responsible for any errors or omissions. Restrictions may apply. Visit mynpp.com for details.
Enroll your business with NPP to start saving with America's most reliable 5G network.