Members of the HBA of Greater Springfield enjoy the following benefits:
HBA Home Pros is the most frequented page on SpringfieldHBA.com. We continue to promote this resource to those in Springfield as the best place to find Quality Insured Home Professionals. Many members find that a good portion of their web traffic originates from the Home Builders of Greater Springfield website and the HBA Home Pros List. If you have not used the HBA Home Pros List, you should give it a test drive.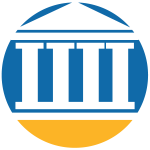 Advocacy
Regulatory Advocacy - Includes working with regulatory staff for positive change...
Legislative Advocacy - Includes working with elected officials to change, defeat or adopt laws or ordinances...
Political Advocacy - Consists of effectively advocating in the electoral process to help elect...
Legal Advocacy - When an unfavorable or abusive law or enforcement method must be challenged...
HBA's annual event allows members to exhibit their business with the local market, an opportunity to interact with other HBA members, further their knowledge by attending a live workshop or participating by leading one. Reach 5,500+ potential customers in one weekend! Join and receive exclusive member discounts as an Exhibitor or Sponsor.
Each year, Builder and Remodeler members of the Home Builders Association of Greater Springfield have the chance to enter their homes in the Parade of Homes. The event is held once a year in Springfield and the surrounding communities. Businesses utilize the Parade to showcase their products and services, and volunteers judge the homes from the public. There is a mix of custom builds, production builders, and remodelers within the Parade.
Offered once a year, HBA Member Bundles provide members with additional advertising & event sponsorship opportunities. Contact the HBA office for more information.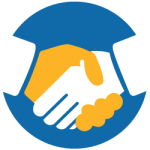 Networking
Spring and Fall Fishing Tournaments

Corn Madness Tournament

Tools of the Trade Educational Seminars

Power Hour

Grateful Gathering

Holiday Night of Giving Back
View our Calendar. More details about Networking Events