Watch Video – Cabinet Concepts by Design Dunk Tank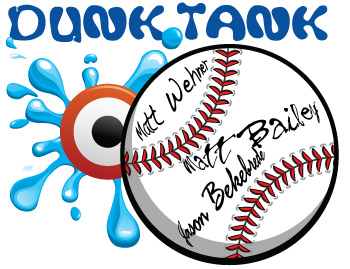 If you were unable to attend the September HBA Networking Event at Cabinet Concepts by Design – you missed the dunking of several great HBA members. The staff of Cabinet Concepts appeared to have had the best time dunking their bosses Matt and Shelley Wehner, while others enjoyed watching Matt Bailey and Jason Bekebrede descend rapidly into the cold abyss referred to as "the dunk tank." You MUST watch the video below.
In addition to this being a fun HBA Networking Event, four hundred dollars was raised for the HBA Charitable Foundation by auctioning off the first five pitches for each participant. Cabinet Concepts staff alone raised $200 for the HBACF. BTW – Don't forget to sign up for the HBACF Belt Sander Races on September 30th.
The dunk tank was incredible, but Cabinet Concepts went the extra mile and created their own cutting boards that were handed out to drawing winners at the end of the evening. Because there were so many beautiful cutting boards to be handed outm it is probably safe to say "if more of the attendees had stayed until the end of the evening, the lucky people at Rock Solid Renovations and Accent Curbz would not have won walked out with so much loot!" Congratulations to all the winners, even Rock Solid and Accent Curbz 🙂
Thank you Cabinet Concepts by Design for a great evening and ending summer with a splash! Don't forget to SHARE…
A special thanks to Zac Estep, with BWI Sanitation, for shooting and editing the video.