Tim Stack Added to SFC Bank Board of Directors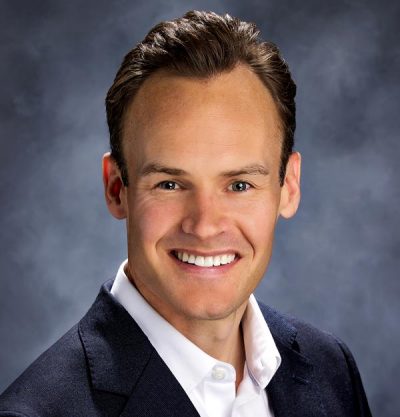 SFC Bank proudly welcomes Tim Stack to its Board of Directors.
"Our bank is fortunate to have an outstanding Board of Directors. We are truly honored to welcome Mr. Stack to our team. His experience in the local manufacturing business landscape that focuses on innovation and open-book management styles will be a tremendous asset to our bank as we look toward the future," said Rob Fulp, SFC Bank CEO.
Mr. Stack is a Springfield native and has worked in the SRC Holdings family of companies since 2007. Tim currently holds the position of Executive Vice President at SRC Holdings, Inc.
Tim is also a true community leader supporting numerous local organizations, currently serving on the Executive Committee of the Child Advocacy Center Board of Directors, as Board President of Think Big Foundation, and a Play for Springfield board member. Mr. Stack has also served on the United Way Board of Directors and was past President of the Big Brothers Big Sisters of the Ozarks Board.
"I am honored to join SFC Bank's Board of Directors," said Tim Stack. "I look forward to working with SFC's management team, who supports an excellent business culture and community outreach. It is a true community bank. Additionally, I appreciate the opportunity to work with some of the top business leaders in our area and contribute in whatever way possible," added Stack.
SFC Bank is a local full-service community bank, which strives to have a positive impact through volunteerism, philanthropy, and a responsible approach to financial services. SFC is dedicated to meeting the financial needs of the surrounding community and exceeding expectations of customers. SFC Bank is a part of the QCR Holdings family of banks, which operates 25 locations in Illinois, Iowa, Wisconsin, and Missouri. As of June 30, 2020, the Company had approximately $5.6 billion in assets, $4.1 billion in loans and $4.3 billion in deposits. To learn more about SFC Bank, visit SFCBank.com.