Things to Consider in the month of December – Save the Dates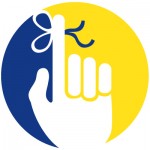 Take a quick look at some things to consider for the month of December and early January.
Home Show – Reserve Booth Space Now (more…)!
2013 Home Show January 18-20. Early this year. Please add to your calendar.
HBA Event Magazine – Ad Artwork submitted before Dec. 14th. Contact Aaron ASAP at 881.3711.
Holiday Activities:
HBA Christmas Party (more…) – Dec. 11th
(RSVP Friday, Dec. 7th)
View Calendar for additional dates and check facebook to see what other HBA Members are doing for the holidays.