The Staff at Your HBA Wishes You a Merry Christmas and Happy New Year!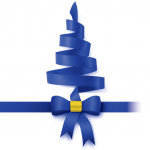 Thank you to all HBA members for a great 2012 and we look forward to working in partnership with you for a more prosperous 2013 for your businesses and for area residents — especially for those who have yet to realize that American Dream of home ownership. Remember that this holiday season is about love. Love your clients. Love your supervisors and employees. Love your spouse. Love your children. Love your parents. Love your neighbor. (Yes…this even includes your mother-in-law and father-in-law!)
"And now abideth faith, hope, charity, these three; but the greatest of these is charity."        1 Corinthians 13:13 (KJV)
 Merry Christmas and a Happy New Year from the HBA Staff Team!