The Fast Pitch to Builders at Vesta Precast was a Hit – CBBT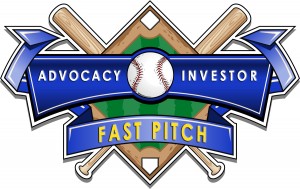 Some people like to refer to this event as a "Membership Version of Speed Dating" and if you participated you now understand why. Associates were allotted five minutes to talk to builders and let them know a little about themselves and their company before the whistle blew and everyone moved to the next station. Lots of fun and a great way to network while also supporting Advocacy (see photos below).
Thank you to the following HBA Builder Members who participated in the 2013 CBBT Advocacy Investor Fast Pitch:
Matt Bailey
Jason Bekebrede
Trent Cowherd
Brett Godfrey
John Marion
Travis Miller
Rick Ramsey
Adrian Rhoads
Debbie Shantz Hart
Rusty MacLachlan
Ed Alden
Sam Bradley
Sam Clifton
Kevin Clingan
Jason Davis
Gene Douglas
Scott Bracy
The Advocacy Partners who participated were:
Herrman Lumber
Southern Supply Company
Meek's – The Builder's Choice
Tidwell Concrete
Midwest Block & Brick
Conco Companies
[slideshow id=58 w=640 h=480]
Sorry there are not more photos. The photographer was "pitching" at one of the stations therefore not able to capture the event quite as well as we would have preferred.