Super Hero 5K – Sponsors Needed!
Wahlquist 07/19/2018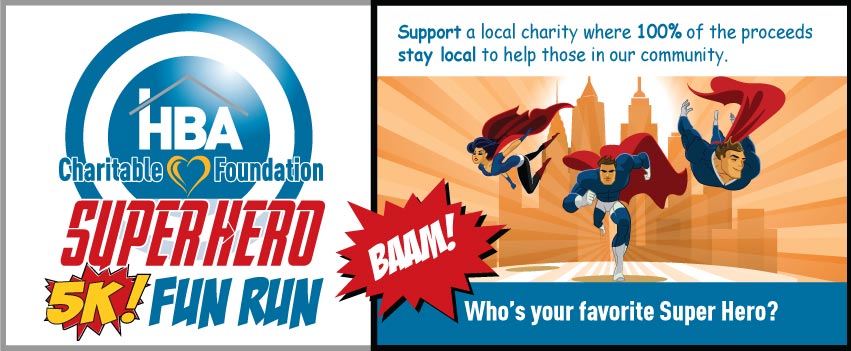 If you have a few extra marketing dollars or feel the need to donate to a great cause, please consider becoming a sponsor of the upcoming HBA Charitable Foundation Super Hero 5K Fun Run. We need a few Super Heroes, Side Kicks and Defenders of Peace.