Springfield First Community Bank welcomes Heather Ramsey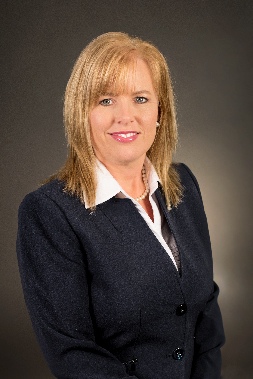 Springfield First Community Bank is proud to welcome Heather Ramsey as Senior Vice President. In her new role, Ramsey will oversee the bank's Private Banking Division and Business Services. Ramsey will provide high level service and tailor financial solutions to meet clients' unique personal and business needs.
Ramsey has more than 25 years of banking experience including private banking, consumer lending, commercial lending and retail management. She currently serves on the Board of Directors for the Rotary Club of Springfield Southeast, Don't Meth With Us Board of Directors, Rotary's Rock'n Ribs Board of Directors and the City Utilities Citizens' Advisory Council. Ramsey was named one of Springfield Business Journal's Most Influential Women in 2012, an SBJ 40 Under 40 honoree in 2004, and is a graduate of Leadership Springfield Class XV.
"Heather is a great addition to our team," said Rob Fulp, Springfield First Community Bank Chairman and CEO. "Her private banking experience and proven track record of outstanding customer service will be an asset to all SFC Bank customers. We're excited to have her on board."
Springfield First Community Bank is a full service bank, formed and owned by a team of local Springfield individuals. As demonstrated by their name and logo, Springfield First Community Bank's top priorities are local people and businesses. To learn more about Springfield First Community Bank, visit SFCBank.com