Spring Fever! Time to Love Your Home – Millstone Custom Homes & Renovations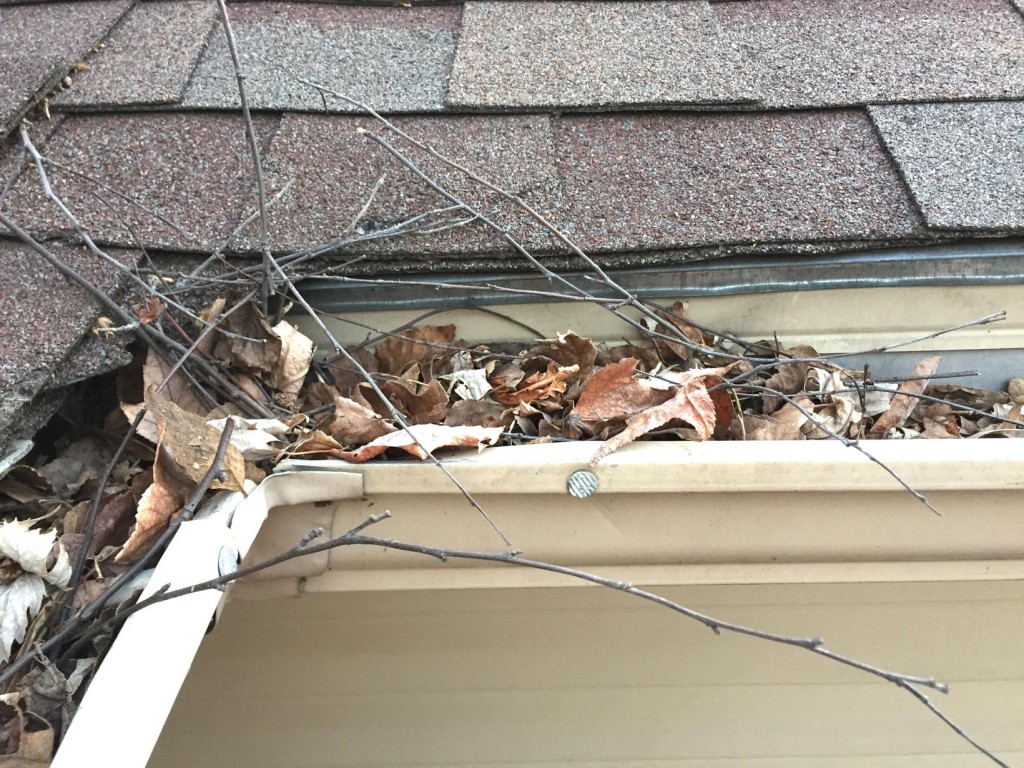 The photo you see is the actual gutter of someone we know, who will remain nameless to avoid embarrassment. Below are a few tips when you start feeling Spring Fever warming up your veins. Do you think cleaning your gutters will be in this list somewhere?
Faucet check! A good way to check to see if you have any damage from frozen pipes is place your fingers over the faucet opening and turn the water one. If you can hold the water back you need to have a specialist take a look because you might have a leaky pipe.
If you store firewood near your home it is time to move it before the critters awake. Firewood should always be 24 inches away from your home and stored at least 18-20 inches off the ground.
Clean your gutters even if they are not packed full, like our friend's photo. Also check to make sure your gutters are not leaking or loose. If things are not draining properly it could cause water damage to your crawlspace or basement. Downspouts must drain water away from your foundation. Be sure to fill any low spots near your foundation with packed dirt to further direct the water away from the foundation.
Every season change is a good time to change interior filters. Also, clean your outside air conditioning unit and have it serviced, if it has been awhile. Your AC is more efficient when the filters and coils are clean.
Get out your binoculars and take a look at your shingles to see if there is any damage caused by the winter. Look for damage to flashing and loose or missing shingles, as well as any cracks or bulges. Contact a specialist if you see any damage.
This post brought to you by Millstone Custom Homes & Renovations – Welcome Home to Custom Quality.
Click here to see this post and more at Millstone Custom Homes & Renovations, or on Facebook.