SFC Bank Welcomes Zilian Falig
SFC Bank welcomes Zilian Falig as the new Assistant Banking Center Manager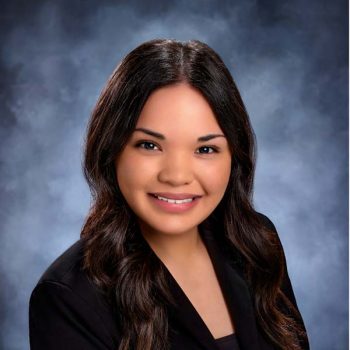 Zilian brings the SFC team over 5 years of experience in banking, finance, and investment; working in various roles within financial institutions. She has successfully lead initiatives centered in new product offerings, bank acquisitions and quality assurance.
She attended Evangel University, studying Social Work, and served as a leader in Youth Ministries for the mutli-cultural church in Springfield. Zilian enjoys serving others within our community with her time and talents. She regularly travels with her friends and family, valuing the various cultures our nation holds.
Zilian will be responsible for coaching and developing personal bankers and tellers on sales and service techniques to exceed team performance goals.
"Her reputation of providing customer-centric solutions will be a great asset to our bank, customers, and our community," stated Senior Vice President of Private Banking Heather Ramsey.
"She brings a deep understanding of the importance of relationship banking," stated CEO and President of SFC Bank Monte McNew. "Her focus on truly getting to know the people we serve aligns well with SFC's mission and dedication to meeting our clients' financial needs."
About SFC Bank
SFC Bank is a local full-service community bank that strives to have a positive impact through volunteerism, philanthropy, and a responsible approach to financial services.  SFC is dedicated to meeting the financial needs of the surrounding community and exceeding the expectations of customers. SFC Bank is a part of the QCR Holdings family of banks, which operates 23 locations in Illinois, Iowa, Wisconsin, and Missouri. As of December 31, 2020, the Company had approximately $5.7 billion in assets, $4.3 billion in loans and $4.6 billion in deposits. To learn more about SFC Bank, visit SFCBank.com.