SBJ's Most Influential Women – HBA CEO, Charlyce Ruth
For two decades, the Springfield Business Journal has honored women for their accomplishments and contributions, both professionally and in the community, across southwest Missouri.
This year, the HBA is excited to announce that Charlyce Ruth, CEO of the HBA of Greater Springfield, is being recognized as one of the 20 Most Influential Women for 2019. Charlyce has been with the HBA for 20 years and has been instrumental in creating the HBA Charitable Foundation, managing HBA events and helping further the HBA's mission to be the voice and advocate for construction professionals leading the way to protect and promote housing, and preserve the American dream of home ownership.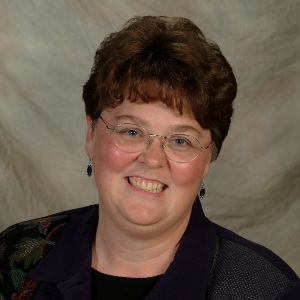 Most recently, Charlyce has been instrumental in the creation of two different workforce development programs – Build My Future and Be Constructive. Build My Future is a collaborative effort involving the entire construction industry in southwest Missouri to promote construction careers to high school students through a one day interactive construction career day. Be Constructive is an HBA program in partnership with MSU and Holland Elementary that helps educate 3rd through 5th graders about the construction industry.
Charlyce will be helping Women in Need (WIN) is raise funds to help single working women. If you see Charlyce out and about make sure you ask her about this fundraiser!
Below is the list of the 2019 Most Influential Women honorees:
Melissa Bade, Neale & Newman LLP
Amy Blansit, Drew Lewis Foundation Inc.
Mary Bozarth, Little Sunshine's Enterprises Inc.
Kristin Carter, Central Trust Co.
Regina Greer Cooper, Springfield-Greene County Library District
Chrys Craig, BancorpSouth
Christina Ford, Rebound Foundation Inc.
Melissa Gelner, Askinosie Chocolate LLC
Trysta Herzog, Big Brothers Big Sisters of the Ozarks Inc.
Lynne Meyerkord, AIDS Project of the Ozarks
Ashley Norgard, Kutak Rock LLP
Crystal Quade, Missouri House of Representatives
Carrie Richardson, Leadership Springfield
Mary Ann Rojas, City of Springfield
Loretta Roney, Volt Credit Union
Charlyce Ruth, Home Builders Association of Greater Springfield
Melanie Stinnett, TheraCare Outpatient Services LLC
Jaimie Trussell, Adult & Teen Challenge USA
Jordana Vera-Montero, Ozarks Technical Community College
Carlye Wannenmacher, Guaranty Bank
Thank you SBJ for placing Charlyce Ruth in the deserving spot of Springfield's top 20 Most Influential Women.