Saving Children's Lives with Smoke Alarms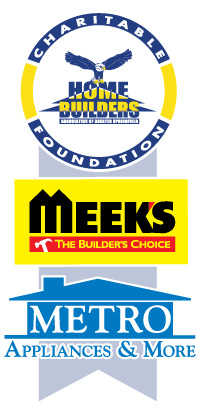 The HBA of Greater Springfield, in recognition of Fire Prevention Month, has once again partnered with Meeks – The Builder's Choice, Metro Appliances & More, and the HBA Charitable Foundation to present 400 Dual Ionization Smoke Alarms, with batteries, to the Springfield Fire Department on Thursday October 30th and 100 alarms to the Logan Rogersville Fire Department on Halloween.
The City of Springfield Fire Department reached out to children with a survey to 37 schools in the Springfield city limits (406 class rooms & approx. 9,000 children). Approximately 4,000 forms were returned and 300 of those forms indicated that those children did not have a working smoke alarm in their homes. The smoke alarms that were donated will go directly to these homes and the additional alarms will be distributed to others on the SFD list that are in need.
The HBA board of directors and it's partners proactively support promoting the effectiveness of working smoke alarms in our community outreach program  "Home Builders for Fire Safety Initiative" to save lives.  These 400 smoke alarms represent the potential to protect and save more than 1,000 of our friends and neighbors in the Springfield area.
It is important to make sure that older homes, built before smoke alarms were required by code, have working smoke alarms.  Older homes are where the vast majority of residential fire deaths still occur, and they are where our attention should be focused to save lives.  Working smoke alarms are proven life-savers.  They are the most effective, efficient, and cost-effective method to prevent fire deaths and loss of property.
This donation is a 100% private-sector initiative (no tax dollars were utilized for this donation).  HBA members Meeks-The Builder's Choice, Metro Appliances & More, and the HBA Charitable Foundation partnered with the HBA to purchase these smoke alarms and are proud to work with the Springfield Fire Department and the Rogersville Fire Department in this effort for our community.
Springfield Fire Department
[portfolio_slideshow id=24497]
Logan-Rogersville Fire Department
[portfolio_slideshow id=24515]