Renovating Your Home, Once Your Children Move Out
Wahlquist 11/18/2016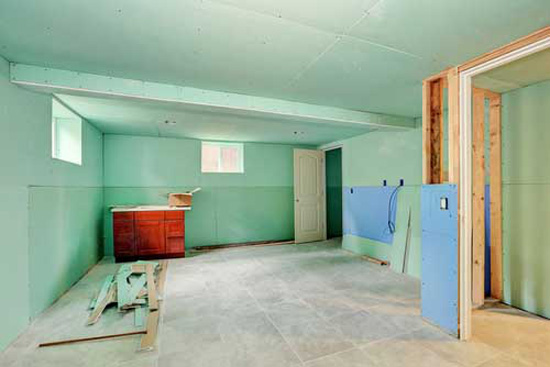 Becoming an empty nester is no small thing in the life of a parent. And truly, there is no better time to consider a home renovation, along with upgrading your insulation to a more energy efficient material like spray foam, than now.
Obviously, most parents miss having their children around, but with any luck, you have a bit more space available, and more disposable income to invest into your home, to create your ideal environment.
Perhaps you want to turn the basement that your teen commandeered years ago, into the multimedia entertainment room that you never had space for. Upgrading your traditional insulation to spray foam insulation like Icynene can help create a comfortable space that won't disturb other areas of the house due to sound transfer.
"But, can spray foam insulation be used in a basement?" you may be asking yourself. It absolutely can. In particular, Icynene's open cell spray foam can help to reduce airborne sound transmission through walls and floors.  In addition, it expands upon application to fill any gaps and small crevices that may be present, helping to create and air barrier wherever it is applied. Not only can this help to reduce flanking sound, such as the sound of water in pipes as a toilet is flushing above a room, but it can help to reduce the amount of air escaping from your home.
A reduction in air loss can not only help make your basement more welcoming and comfortable, thanks to fewer drafts and cold spots, but it can actually help you to save money on your monthly heating and cooling bills. If you're wondering how to reduce furnace bills, replacing your traditional insulation with Icynene spray foam is an ideal way. When air loss in your home is reduced, your heating and cooling systems don't need to work as hard to maintain the internal temperature you've set your home at. In fact, the savings you are able to achieve on those bills can pay for the investment you make in your Icynene upgrade in a little as three years.
And can you believe it? All of these perks, just because your kids finally move out. You may even let them come back and visit for the holidays.
To get a free, quick and easy estimate on the cost of insulation, windows, or siding, call Bolivar Insulation of Joplin at (417) 623-2530 or visit the website at http://www.bolivarinsulation.com/bolivar-insulation-joplin
This post brought to you by Bolivar Insulation.