Recruit Members and WIN – Membership Recruitment Competition 2017
Wahlquist 08/01/2017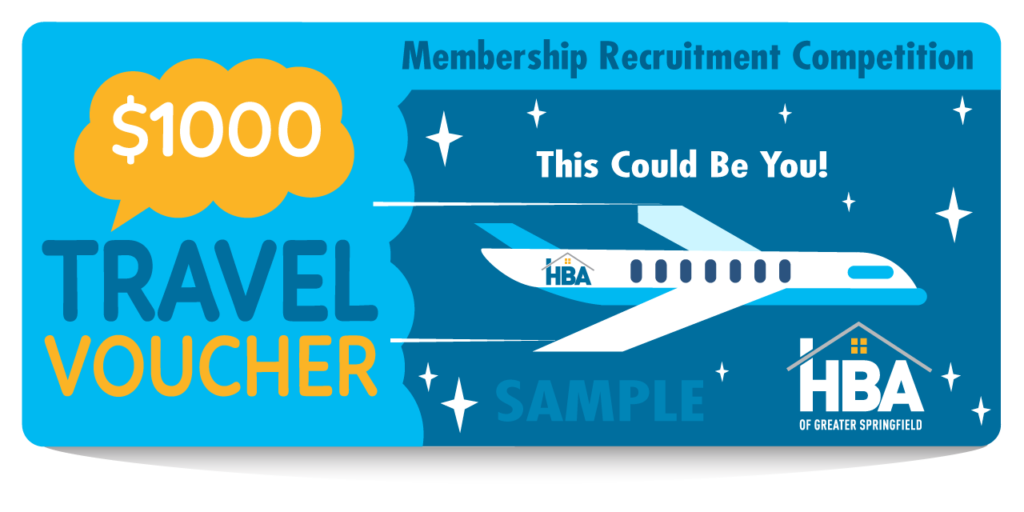 Membership Recruitment Competition 2017 - Who Do You Know That Would Make A Fantastic HBA Member?
It's time to look through your contacts and start making membership recruitment phone calls!
The HBA membership recruitment competition is starting to heat up – you have until November 30th to recruitment new HBA members for a CHANCE TO WIN a $1,000 Travel Voucher and more... 
Here are the rules & what you could win:
The Sponsor Name must be on the membership application prior to submitting it to the HBA office

Applicant must be accepted as a member in order to get one entry into the drawing

The Sponsor will also get a Trade Show Participation Point

The Winner will be drawn at the HBA Christmas party

The Prize is a $1,000 Travel Voucher
There will also be mini drawing at the October Membership Events. The winner of the mini drawing is eligible for the grand prize drawing.
Just remember - every new member you recruit gets you one entry into the drawing!
To refresh your memory, here are the requirements for HBA membership:
Company must be in good standing with the state of Missouri

Submit a complete HBA Membership Application (see form or apply online below)

Must be sponsored by an existing HBA member

Submit Payment of Annual Dues ($470)

Submit Payment of Application Fee ($25)

Supply a Workers Compensation Certificate of Insurance if coverage is required by the State of Missouri (Please call the HBA office if any questions – 417.881.3711)

Supply a General Liability Certificate of Insurance

Have a Better Business Bureau Rating of "B" or Higher, OR an acceptable Dun and Bradstreet rating OR an acceptable rating by another nationally recognized rating entity that is acceptable to the HBA Board of Directors. (see BBB form below)
Download Application Form Download BBB Form Apply Online