PrimeLending Announces No. 4 National Ranking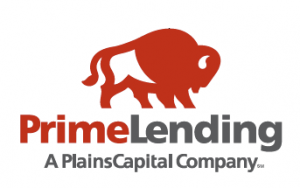 National residential mortgage originator PrimeLending, a PlainsCapital company, is proud to announce that it ranked No. 4 in purchase units nationally for January through December 2013, according to Marketrac® powered by CoreLogic.
Marketrac® provides lenders, title companies and builders with competitive market data by geographic area, transaction and loan type.
"It's an honor to be a part of a local team of home mortgage professionals who have made a national impact!" said Brian Chick, PrimeLending Area Manager. "In 2013, the Springfield PrimeLending office helped hundreds of families across SW Missouri achieve the dream of home ownership. I am very proud to be part of a team that has national strength with local roots."
PrimeLending has more than 300 branches in 44 states and is licensed to originate and close loans in all 50 states. The company has grown from a staff of 20 to more than 2,800 professionals producing more than $11 billion annually.