HBA Membership requires a B or better with the BBB, General Liability & Workers' Compensation Insurance*
Health & safety of visitors, vendors and volunteers were at the forefront of the decision to reschedule the HBA Home Show to May 7-9. (more...)
Quality Insured Home Professional FOUND HERE. Our standards result in the best group of home pros in the Southwest Missouri.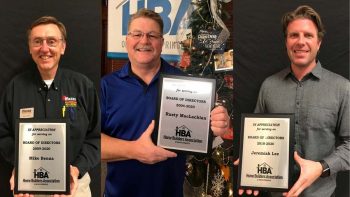 Appreciation for Retiring HBA Board members! At the December HBA Board of Directors meeting, President Travis Miller presented…
more...
Learn what the HBA has to offer and narrow down your company needs. We highly recommend this process.

Approximately 2,000 lives will be protected and potentially saved because of Meek's – The Builder's…
more...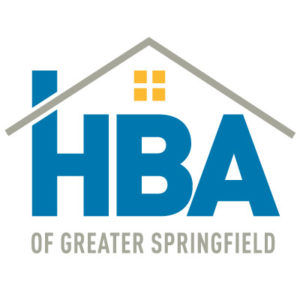 The Home Builders Association of Greater Springfield is dedicated to excellence and advancement of the residential construction industry, its members, and the communities they serve. Your source for HBA Home Pros - Quality Insured Home Professionals.