Number of Improving Housing Markets Surges in December
A monthly measure of markets in the United States whose economic indicators are on the rise, id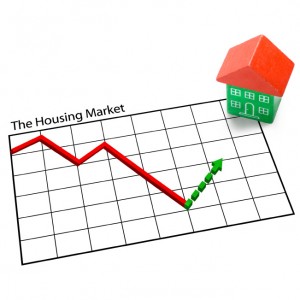 entified the Springfield, Missouri market as an improving market in this month's report. Nationwide, the number of housing markets considered "improving" according to parameters established by the National Association of Home Builders/First American Improving Markets Index (IMI) surged by 76 to a total of 201 metros in December, according to IMI data released today. The index also shows that the number of states represented on the list by at least one metro increased from 38 in November to 44 (plus the District of Columbia) in December.
The index identifies metropolitan areas that have shown improvement from their respective troughs in housing permits, employment and house prices for at least six consecutive months. A total of 84 new metros were added to the list and eight were dropped from it this month.
Home Builders Association of Greater Springfield Board President, Matt Bailey, said this new data is welcome news for home builders and consumers who have been riding out the new construction slow down for several years.
"Although our members are seeing some positive signs in the building industry, solidifying where Springfield stands in the results of NAHB's December Improving Markets Index is sure to energize many of our members," Bailey said. "With the HBA Home Show coming up on the heels of this report (January 18-21, 2013), we are counting on our 2013 Home Show being one of the best ever."
"The big gain in improving markets this December indicates that key measures of housing and economic strength have now been holding steady or improving in metros across the country for six months or more, which is an important signal of stability amidst the slowly emerging recovery," said NAHB Chairman Barry Rutenberg, a home builder from Gainesville, Fla. "The main thing that's limiting the progress we're seeing right now is the difficulty that potential buyers continue to experience with regard to overly tight mortgage qualifying standards."
"This fourth consecutive month of expansion in the IMI, coupled with the fact that well over half of all metro areas are now represented on the list, is in keeping with the upward trends that we've been seeing all year in terms of housing starts and sales, builder confidence and other measures," noted NAHB Chief Economist David Crowe. "In general, we expect the overall housing recovery to continue expanding in 2013. However, that is absent a major policy change of the kind that some policymakers have been discussing with regard to the mortgage interest deduction."
"The dramatic expansion of improving markets at the end of this year should help encourage consumers who may have been on the fence about a home purchase that a housing recovery is now firmly underway," added Kurt Pfotenhauer, vice chairman of First American Title Insurance Company.
The IMI is designed to track housing markets throughout the country that are showing signs of improving economic health. The index measures three sets of independent monthly data to get a mark on the top improving Metropolitan Statistical Areas. The three indicators that are analyzed are employment growth from the Bureau of Labor Statistics, housing price appreciation from Freddie Mac and single-family housing permit growth from the U.S. Census Bureau. NAHB uses the latest available data from these sources to generate a list of improving markets. A metropolitan area must see improvement in all three measures for at least six consecutive months following those measures' respective troughs before being included on the improving markets list.
A complete list of all 201 metropolitan areas currently on the IMI, and separate breakouts of metros newly added to or dropped from the list in December, is available at www.nahb.org./imi.