Newsweek and the Trend Toward Digital Publications – Magazine Survival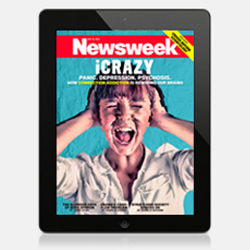 With declining print circulation, losses in revenue and news that is no longer new by the time the publication hits the stand – Newsweek recently proclaimed their intention to move to the purely digital world. As the Daily Beast stated, "it is about the challenging economics of print publishing and distribution."
That Newsweek will be transitioning to an all-digital format starting in early 2013 is, itself, already old news. That's not surprising when you consider the number of people getting up-to-date information from online sources using a variety of devices. There's Twitter, Facebook and many other news apps at our disposal and these allow someone to report on the scene, in real time, with photos and video. Why would someone wait a week to read the not-so-new news? Currently, according to a Pew Research Center study released in September, approximately 39 percent of Americans say they get their news from an online source.
So, what does this mean for the HBA's Event Magazine and for you, its advertisers? While news publications of any kind are evaluated by their ability to break the story first, publications like cooking magazines, home trend magazines and trade journals focused on emergent news, rather than urgent news, still have a purpose and now, less competition, in the printed arena.
The good news is that HBA Event Magazine advertisers have the best of both worlds – print and digital access. The HBA Event Magazine became available online, in full, for the first time in January 2011 and methods to increase this online presence for e-readers will continue. The 2012 Parade of Homes issue reached 7,202 impressions* and on June 22nd it peaked at 830 views in a single day (view recent HBA Publications on our online bookshelves). That's a lot of additional visibility.
The HBA Event Magazine still has a great deal of reach as a FREE printed publication that has come to be expected by visitors of the Home Show, Parade of Homes and Home Remodeling EXPO. It continues to serve a purpose for the builders, advertisers and vendors for these events. Many times HBA Event Magazines are placed on coffee tables, in doctors offices or filed away by those that are not quite ready to build or remodel.
The times for magazines are changing and we will see the decline of printed publications in the future and a dramatic increase in the electronic magazines. For HBA members, we'll be staying tuned in to these trends to make certain we are doing everything to make certain advertisers have the very best opportunity to reach the largest number of potential customers. No matter what, readers will continue to enjoy information hot-off-the-press whether it be warm ink on paper or heated hard drives and circuit boards.
If you are interested in advertising in the HBA Event Magazine, Housing News Quarterly or Housing e-News Weekly please call Aaron at 881-3711 or by email. Reserve ad space in the HBA Event Magazine before November 1st and save.
*Impressions range from skimming through the publication to flipping through a few pages to a single page view.