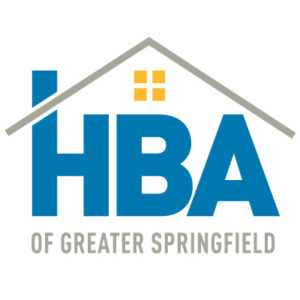 The HBA of Greater Springfield is proud to announce the formation of a new committee!
The NEW Membership Events Committee will focus on streamlining and improving events for HBA Members in 2018 and beyond.  With the busy schedules our members face day-to-day, the HBA recognizes that it has become an increasing challenge for many to make monthly events a priority.  With this in mind, we have gathered a strong, motivated group of leaders from among our membership to focus on what can be done to better suit your needs.
Monthly membership events have been phased out for 2018 and the focus will be on a handful of key events that have proven popular among our membership.  Those events are:
HBA Corn Madness – Tuesday, March 20th
HBA Golf Tournament (includes 2018 Membership Directory Unveiling) – Monday, April 16th
HBA Spring Fishing Tournament – Friday, April 27th
HBA Fall Membership Meeting – September – Specific date and details TBD
HBA Sporting Clays Tournament – Tuesday, October 16th
HBA Fall Fishing Tournament – Friday, September 21st – Date subject to change
HBA Christmas Party – Thursday, December 13th
Important to note is the removal of a Fall Golf Tournament this year.  The Committee has chosen to focus on Golf in the spring and Sporting Clays in the fall in order to better strengthen and improve both events.  The HBA Charitable Foundation will also be hosting a new bowling event that will take place in June so keep an eye out for details.  It promises to be a lot of fun!
The HBA and the newly-formed Membership Events Committee hope these are welcome changes that will help our members be more involved without the added commitment of a monthly meeting.  As always, we welcome your constructive feedback!  If you have comments on this change, please don't hesitate to reach out to myself, Charlyce or Aaron or any of the members of this new committee.  Without further ado, I would like to introduce you to the HBA Membership Events Committee and thank them for their willingness to serve!
HBA Membership Events Committee Members 
Kara Turner, Central Bank of the Ozarks – Committee Chair
Amber Schnake, FamilySAFE
Will Squires, Southern Materials Co.
Mark Foley, Brookline Doorworks
Lisa Chapman, Edge Stoneworks
Jeremy Ray, Guaranty Bank
Scott Bracy, Steward Construction
Kevin Clingan, Kevin Clingan Home Design & Construction
Mike Benna, Meek's Design Center
Dani Stoddard, Great American Title
Addie Ferber, HBA
Aaron Wahlquist, HBA
Charlyce Ruth, HBA