New and Renewing Members – February 2016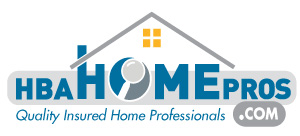 People are finding your company using their phone with a clean and simple search. Go to HBAHomePros.com on your phone.
Look for the new website and more features on HBAHomePros.com coming soon!
NEW ASSOCIATE MEMBERS:
Color Tile and Carpet, Don Harvey, Springfield, Sponsor: Tabitha Dalton – Dal-Tile. Work Type: Flooring Material and Retail Sales.
Missouri Sun Solar, Jennifer Novak, Springfield, Sponsor: Springfield Business Journal. Work Type: Commercial and Residential solar panel installation.
Springfield Sun Control Products, Buck Doty, Springfield. Sponsor: Greg Adkins. Work Type: Fabricate cloth and metal awnings, patio covers
PROSPECTIVE BUILDER MEMBERS:
Witt Custom Homes, Patrick L. Witt, Ozark, MO Sponsor: Chuck Waite . Work Type: New Home Builder and Remodeling.
RENEWING MEMBERS:
Acme Brick Company
American Hardwood Floors
Bailey Co
Bank of Kansas City Mortgage
City Utilities of Springfield
Concrete Enhancements
F-5 Storm Shelter
Great American Title
H & H Concrete Construction, Inc.
Hogan Land Title Co
Integrity Homes by Stewart
Janss Lumber Company
Jim Murphy & Sons Construction
Knight Heating & A C
Larson Heating, Air and Plumbing
O'Bannon Bank
Pella Windows & Doors of Springfield
Reeds Plumbing Heating & Excavating
Seal-Smart
The Bank of Missouri
Water Technology of the Ozarks
Woodstone Builders LLC
AFFILIATE MEMBERS:
Acme Brick Company – Jared Carr
Bolivar Insulation – Kathy O'Neill
Herrman Lumber Company – Danny Burke
Meek's-The Builder's Choice – Jim Kirby
Meek's-The Builder's Choice – Tom Maher
Meek's-The Builder's Choice – Brian Crosby
Meek's-The Builder's Choice – David Mawhiney
Meek's-The Builder's Choice – Cody Degraffenreid
Metro Appliances & More – Tom Nave
Murney Associates – Debi Murray
NAME CHANGES:
CHANGE OF OWNERSHIP:
The Window Source of the Ozarks – Taylor Hayes
CANCELLATIONS: