New and Renewing Members – December 2015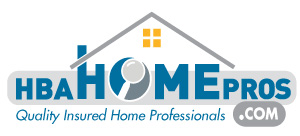 People are finding your company using their phone with a clean and simple search. Go to HBAHomePros.com on your phone and "Add to Home Screen." Check your website stats and see how much traffic the HBA is sending to you. 

NEW ASSOCIATE MEMBERS:
Inside & Out Building & Remodeling, Brian Quick, Springfield. Sponsor: Greg Adkins. Work Type: General Remodeling, Installation of walk-in tub showers & Stairlifts.
RENEWING MEMBERS:
A&M Crete, Inc.
Atlas Security
Barker-Phillips-Jackson Inc.
Cabinet Refinishing Center by Gleam Guard
Carnahan-White, Inc
Carney's Window Coverings, Inc
ColorGraphic Printing Inc
CONSTRUCT – Design Build
Custom Surface Solutions
D Man Construction, LLC
Dave's Custom Woodworking Inc
Fahrlander Custom Homes, Inc
Four Corners Development, LLC
J.L.Thompson Design Group, Inc
KennCo Construction
The Light House Gallery
P.E.P. Waterproofing, LLC
Prime Lending
Republic Services
Sechler Electric
Simmons First National Bank
Skywire Electrical Systems, LLC
Sunbelt Environmental Services
Systematic Savings Bank
USA Mortgage Bank
Vermillion Hardwood Flooring
Wagner Interior Supply
AFFILIATE RENEWALS:
Meek's Insulation & Drywall – Rob Light
NAME CHANGES:
Wagner Interior Supply to Foundation Building Materials
CANCELLATIONS:
Access Builders

Cornerstone Building Services