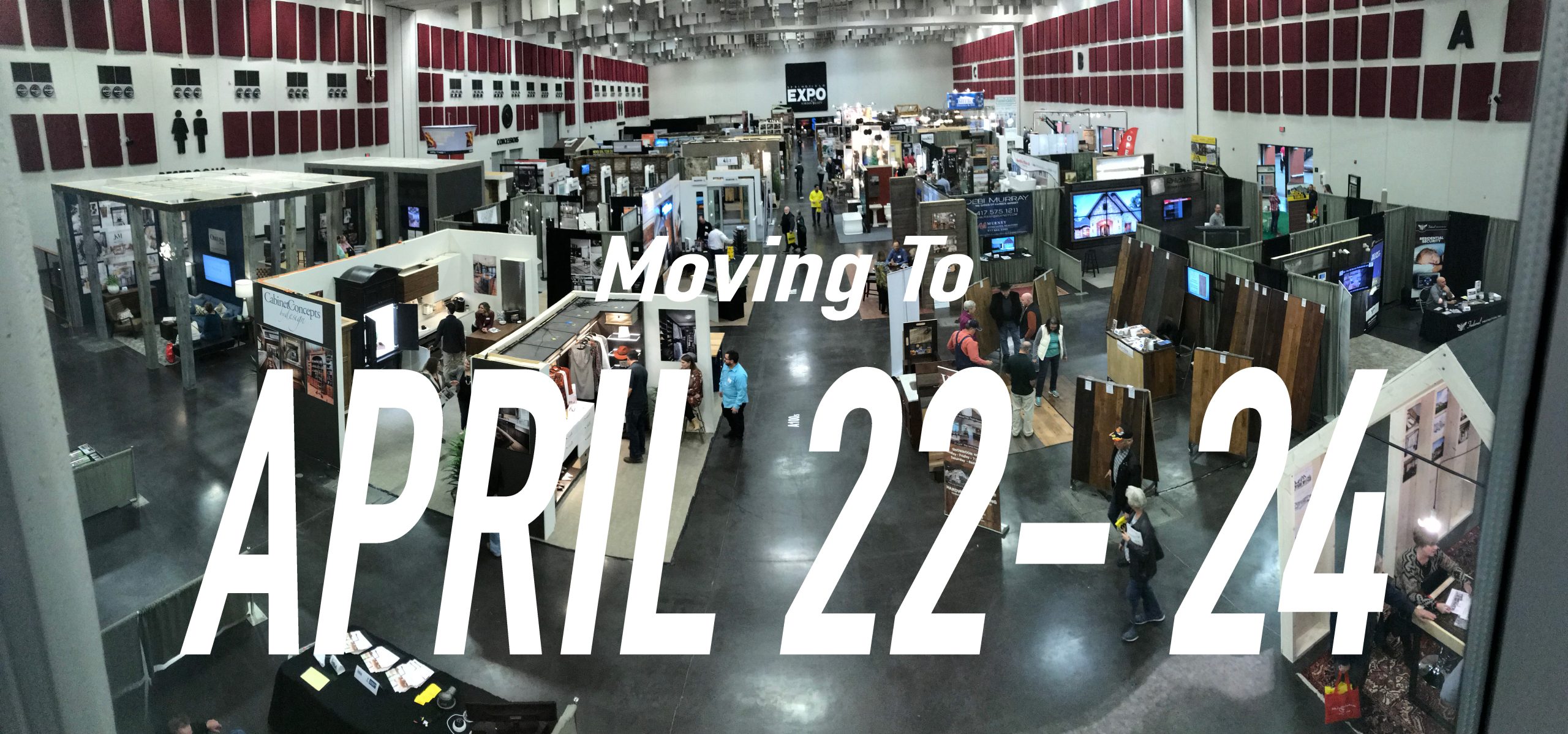 New 2022 Home Show Date — Moving to April 22-23-24, 2022
New 2022 Home Show Date — With careful consideration, the HBA Home Show Committee, with agreement from the HBA Board of Directors, has decided to move the HBA Home Show to April 22-23-24, 2022.
With the unfortunate timing of the current
Covid Surge
, the committee's decision thinks it is best for all our members/vendors and their staff to move the Home Show to April. Moving the show date helps keep our workforce and our community safe. We will maintain all booth locations, sponsorships, and plans already in place.
Important Dates & Information for Vendors:
Move-In Dates: April 19, 20, 21, 2022

Dock assignments will be re-scheduled

New 2022 Home Show Dates: April 22-23-24, 2022
Move-Out dates: April 24 and 25, 2022
All times will remain the same
Purchased a temporary business license for January? It will be honored in April.
Discontinue the Home Show promotion on social media until provided information is updated.
Discontinue ticket and discounted ticket distribution.
Important Information for Attendees:
Already purchased your tickets in advance? They will be honored in April.
Received a BOGO Coupon? You can still use it to purchase a half price ticket online for the April Home Show.
Thank you to our 2022 Home Show Sponsors
WHAT IS THE HBA HOME SHOW?
The Home Builders Association of Greater Springfield hosts a Trade Show at the Springfield Expo Center. The Home Show consists of HBA Members and non-members that display and discuss their products & services with you. Attendees can shop and attend live workshops to learn more about topics such as flooring, house plans, design trends, and more — everything you need for your home under one roof.
WHY ATTEND?
Considering buying a home, building a house, or remodeling your existing home? It is a wise financial investment to investigate the companies first. You can shop or do research online, but there's nothing like speaking face-to-face with Quality Insured HBA Home Professional.
You can not replicate the experience at the HBA Home Show online - purchase your April ticket today.