Millstone Custom Homes, LLC – Home #7 – 2014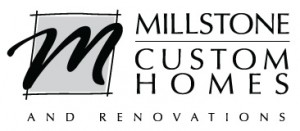 Millstone Custom Homes, LLC
(417) 234-5050
MillstoneHomesllc.com
sam@millstonechr.com
1519 N Commercial Rd Nixa, MO 65714
Builder – Sam Clifton – CGP*
At Millstone Custom Homes and Renovations, we've built a reputation for creating the Ozarks most distinctive, custom quality homes. If you can imagine it…We can build it.
At Millstone, our goal is to make building your new home or renovation a joyful experience that results in a quality-crafted custom home that exceeds your expectations.
Building or renovating a home can be a wonderful experience. We will coordinate a project of any size making sure that it meets your needs, budget and style.
Sam Clifton is widely respected for his integrity and professionalism. His dedication
to his clients is evident in everything he does. He has earned a reputation for exceeding expectations and building exceptional quality homes.
"At Millstone it's more than a house, it's a home. We offer our clients a true partnership,
with a level of trust, reliability and quality that exceeds their expectations." Sam Clifton.
* Professional Designations – Certified Green Professional
More information:
[add_posts category=parade-of-homes tag=PH2014 show=25]