MGM Properties, Inc. – Home #4 & #8 – 2015
MGM Properties, Inc – Builder Profile
(417) 831-5078

MGM-Propertiesinc.com
mgmpropinc@gmail.com
2940 US Highway 60 East Republic, MO 65738-9312
Builders – Terry McKee, Keith McKee and Rex Maples
Founded: 1998
Price Range: $100,000 – $1.5 Million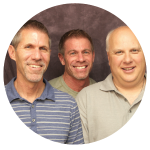 Through professionalism, integrity and dedication, MGM Properties, Inc. has developed a reputation as an innovative leader in building and development and is known as the premier custom homebuilder for Bringing Dreams to Life.
MGM Properties has a commitment to excellence that extends to every intricate, flawless detail. Utilization of the top of the industry in systems, techniques, materials and master craftsmen, allows MGM to deliver the best quality homes on schedule, and within budget.
When partnering with a contractor to build the home of your dreams, choose the experienced one who is sensitive to your needs and willing to insure your home is built to your specifications, choose MGM Properties, Inc.
MGM Properties, Inc. Bringing Dreams to Life since 1998.

< Back to Main HBA Parade of Homes Page