Metropolitan National Bank Enters Joplin Market – Names Senior VP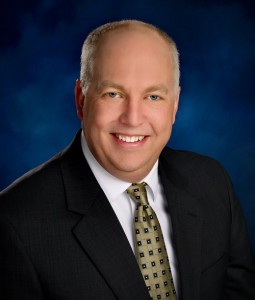 Metropolitan National Bank is pleased to welcome Brian Ollenburger as Senior Vice President- Regional Commercial Executive for the Joplin region. In this role, Ollenburger will help position Metropolitan in the Joplin market and give a foundation for expansion in the future.
"Metropolitan National Bank is excited about this opportunity to establish a presence in the Joplin market," said Metropolitan President and CEO Mark McFatridge. "With our existing presence in Lamar and Golden City, this opportunity will allow us to expand existing relationships and enter into new ones," he continued. "Brian will be a great addition to our team. His work ethic, integrity and professionalism are a great match for the Metropolitan culture. We look forward to this initial investment into Joplin and the foundation for expansion that this move sets up."
Ollenburger has over 22 years of experience within the banking industry and holds a strong track record of success. He began his banking career with Mercantile Bank (now, US Bank), as a consumer lender, and quickly rose through the ranks, named as Vice President and the head of the mortgage department and finally, as a commercial lender. Since then, Brian has served in various leadership roles within the banking industry, including: Vice President of Southwest Missouri Bank and for the past ten years, he has served as Vice President and commercial lender for Liberty Bank. Ollenburger holds a solid business background, with a Bachelor of Science in marketing and management from Missouri Southern State University.
"I am thrilled with the opportunity to bring the products and services that Metropolitan National Bank has to offer to the Joplin area. With a significant background in SBA lending, I look forward to using that knowledge to help make our customers successful," said Ollenburger. "I look forward to developing new relationships throughout the area of which I have been a part of since 1993."
While this is a formal entry into the Joplin lending market, Metropolitan National Bank's dedication to the area has been established for years with an extended ATM network through Transfund and MoneyPass. These partnerships allow all Metropolitan National Bank customers service charge free ATM transactions at 18 locations near and surrounding the Joplin community.
About Metropolitan National Bank
Metropolitan National Bank is dedicated to building strong relationships, committed to providing quality services, and strives for excellence every day. A subsidiary of Marshfield Investment Company, Metropolitan National Bank is a strong community bank serving the needs of individuals and businesses through 12 full service branches in Springfield, Marshfield, Nixa, Lamar, Golden City, Branson West, Kimberling City, Blue Eye and Hollister. With cutting-edge technology and quality financial products and services, Metropolitan National Bank is a member of TransFund and MoneyPass® ATM networks, which provides customers surcharge-free access to a nationwide network. For more information, visit the Metropolitan National Bank website at www.MetroNationalBank.com
CONTACT: Metropolitan National Bank Mark McFatridge, President & CEO (417) 862-2022 600 South Glenstone Springfield, MO 65802