Meet Your New HBA Board Members – John Marion and John Doran
The HBA Board of Directors is proud to introduce two new builder board members. John Marion was appointed to the HBA Board of Directors in May and John Doran was appointed to the Board in June.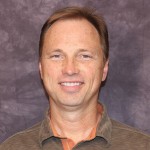 John Marion joined the HBA in 2005 and has been an active participant in the Parade of Homes since joining. In addition to participating in the Parade of Homes, John has earned his Certified Graduate Builder and his Certified Green Professional designations from NAHB.
Marion's background, including his years of service on the Springfield Fire Department, volunteering to build a St. Jude Dream Home, participating in the Extreme Makeover Home Edition in Joplin and his thirst for knowledge combine together to make him a valuable addition to the HBA Board of Directors. In Marion's own words, "We have chosen this community as the place to call home for our children, and we find great pleasure in providing that opportunity for other families as well."
John Doran served on the HBA Board of Directors in the late 1980's and 1990's and is ready to serve a second term. Doran served as the president of the HBA in 1995 and 1996 and was named the HBA Builder Member of the Year in 1997.
Since 1954, Doran Homes has laid the foundation for numerous homes and subdivisions in Springfield, Missouri and the surrounding area – all known for outstanding quality and livability. Doran Homes believes the relationship between builder and homeowner should be open and accommodating. Second-generation owner and president, John Doran, continues the philosophy and process that began with his father, Gerry Doran, and takes great pride in the relationships he has cultivated.