KY3: Does Your Contractor Carry Workers Comp Insurance? You Need to Know!
Staff Report 04/06/2012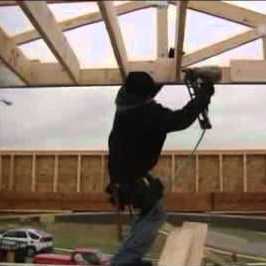 On Wednesday, March 28, Contact KY3's Jay Scherder highlighted the need for consumers to do their homework when hiring a contractor. In Missouri, construction businesses are generally required to carry workers compensation insurance for the protection of employees, businesses, and consumers.  Active and current workers compensation insurance is a requirement for membership in the Home Builders Association of Greater Springfield. Many non-members fail to carry the insurance that is required by Missouri law. In some cases, these contractors may knowingly be in violation of the law. But in most cases, they simply misread the requirements of the law, or were misinformed by someone else who misread the requirements.
In the video below, Scherder interviews HBA President Matt Bailey and Past President Rusty MacLachlan for the story.
For more information, see the Missouri Department of Labor's Division of Workers Compensation video: "5 Myths of Work Comp."
The HBA of Greater Springfield upholds the professionalism of the industry, helping enforce workers compensation insurance requirements by making them a requirement of membership. The HBA has worked closely with the Division of Workers Comp to better clarify, enforce, and uphold professional standards. Recent steps have included: