Look for Home Show Ticket Promo Codes on our Social Media

HBA Home Show - May 7, 8 & 9
With careful consideration the HBA was rescheduled the Home Show for May 7-9, 2021. The health and safety of our visitors, vendors and volunteers were at the forefront of each discussion leading to this decision (more…)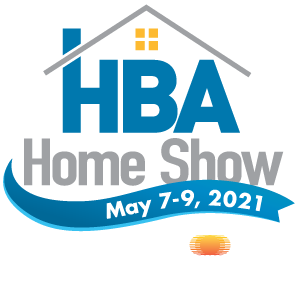 Countdown to Home Show 2021
---
2021 HBA Home Show


May 7, 8 & 9
• Fri – 11am - 7pm
• Sat - 10am - 7pm
• Sun - 11am - 4pm
---
LOCATION:  Springfield EXPO Center
635 E St Louis St, Springfield, MO 65806 - MAP
ADMISSION:  $7 per person (Kids 12 and under free)

Click here to download the 2021 Home Show Contract.  For the most current floor map, please contact our Event Coordinator.
---
Receive HBA event email reminders as well as Tips, Savings and New Product/Innovation information. Sign Up Now!
You can shop or do research online, but there's nothing like speaking face-to-face with Quality Insured Home Professionals. When considering buying a home, building a home or remodeling your existing home – it is wise to investigate the companies that you will be investing lots of money with as well as lots of time. The experience at the HBA Home Show cannot be replicated online.
General Info Location + Parking Exhibitor List + Map Presentations Kid Pro Zone Event FAQs Vendor Info Vendor Contract Want to Sponsor? Help Promote Enter…
The 2021 HBA Home Show is now open for registrations! The contract can be found here. Please review the contract and email it back to hbaofficemgr@gmail.com. If there are any questions please feel free to call 417-881-3711 The 2021 HBA Home Show has been rescheduled for May 7-9 at the Springfield EXPO Center.