2021 Home Show January 29-31
- 12pm -
House Plans-Getting Them Right
B&G Drafting
It's all in the planning. A beautiful home is not an accident – it takes a team to get it right. Everything influences everything in the design process. We'll help you control all the many factors that go into your "dream" home.
Watch Video – More Info
- 1pm -
Hardwood 101
Presented by Mouery's Flooring
Join Rick Mouery, the owner of Mouery's Flooring, for an in-depth class covering the who, what, when, where & why's of hardwood flooring versus luxury vinyl.
Watch Video – More Info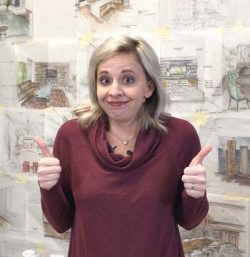 HBA Home Show Presentation by Erica Lea Design Studios • 4:00 PM Saturday, January 25, 2020 Building and designing a new home can be a…
more...