Home Show Wall Banners to Increase Exposure
Wall Banners (Home Show)
Details:
Space your company banner above the Home Show 100 Hall Entrance.
Pockets for PVC pipe at the top and bottom of banner.
PVC ridged enough to keep your banner straight when hung.
Space does not have to fill the entire area allotted.
Previous year's wall banner sponsors receive first choice.
See samples below or click here for more Home Show Sponsorships.
Home Show 100 Hall Entrance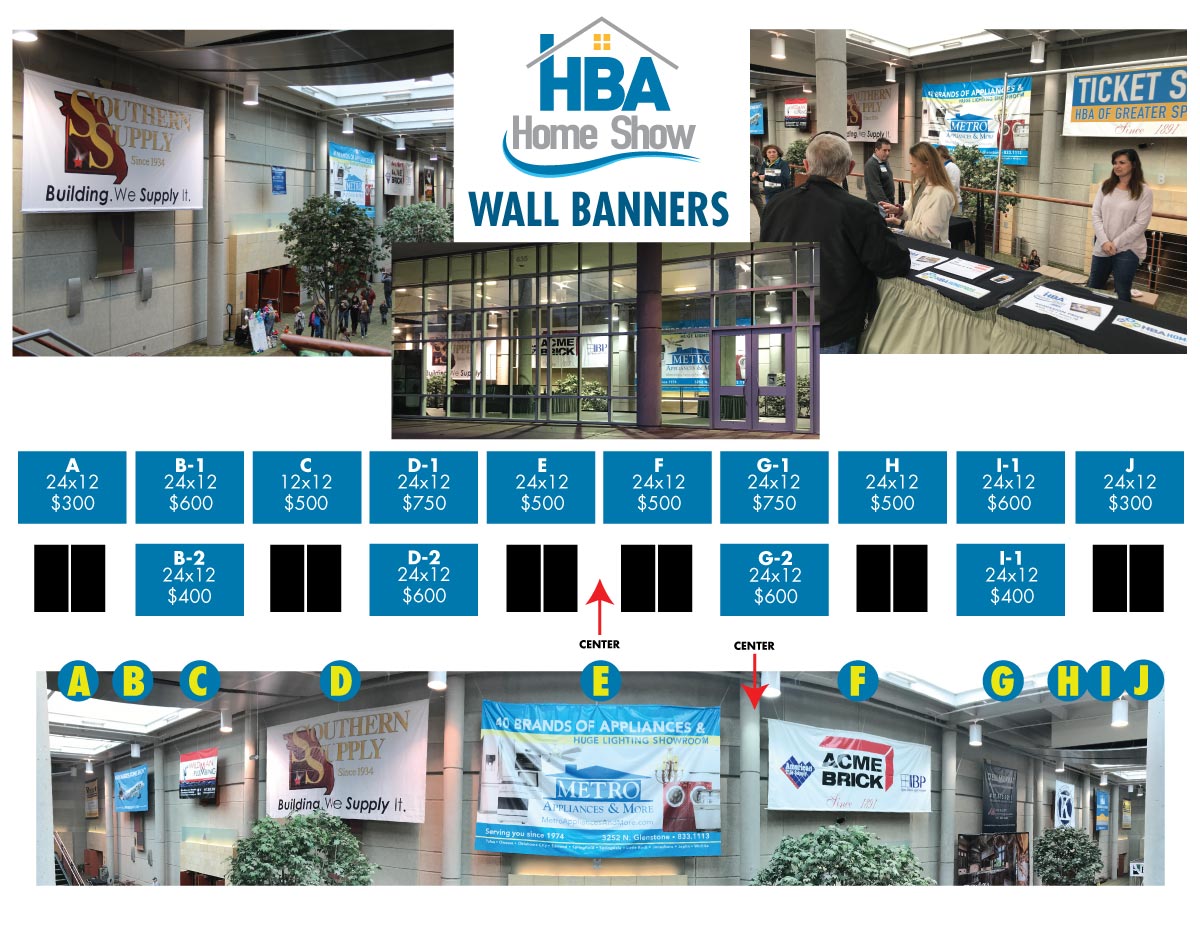 Event Wall Banners are not required to fill the full width or height. If you have a banner that is half the width & height, consider the possibility of sharing space with another member. Multiple banners can be used to fill your entire space. Sizes listed above are the maximum size allowed.
The HBA of Greater Springfield advertises and promotes HBAHomePros.com (membership directory) throughout the year. Web traffic to HBA Home Pros receives the second most visits next to the HBA Home Show.
Visit HBAHomePros.com