Home Remodeling EXPO is Running Out of Space – Have You Reserved YOURS?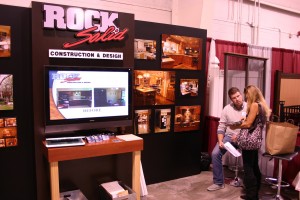 Space is running out – make sure you book your 2012 Home Remodeling EXPO booth now! Preparation for the HBA Event Magazine Home Remodeling EXPO edition is underway and if you are planning to have a booth in the show the pullout section of the magazine is definitely one place you want your company listed, but time is running out. Click here to check your vendor booth listing
The 2012 HBA Home Remodeling EXPO takes place October 12-14 at the Ozarks Empire Fair E*Plex so make sure to mark your calendar now.
"Live Presentations" are the NEW and exciting addition this year. The Home Remodeling EXPO committee determined that the old "class room seminar style of setting" needed to be opened up to the lobby area where it will be less constricting and more inviting for interaction and with Live Presentations – make sure you stop by and check them out!
If you would like information on how you can participate in the Home Remodeling EXPO with a booth or by volunteering, please contact Charlyce Ruth at 417.881.3711 or char@springfieldhba.com.
Bonus Exposure:
There are Banner Ads available on the Home Remodeling Expo web page. A great way to double your exposure if you are going to be in the show and a way for you to have a presence if you can't. Call Aaron at the HBA for more information.
We look forward to seeing you there!