Anything Related to Home – Find Quality Insured Home Pros Here
HBAHomePros.com is now PHONE FRIENDLY and ready for you to Add to Your Home Screen. We are still working out a few bugs, but so far… all that have test driven it love how it functions. Please test it out yourself and spread it around.
Once you pull up HBAHomePros.com on your phone, tap the

icon and "Add to Home Screen." Some Androids use the  ". . . " as the icon for "Add to Home Screen" and some you may only be able to bookmark. When you "Add to Home Screen" an icon should appear on your phone that looks something like this 

image. From that point forward all you need to do is simply tap the icon (like an app) to begin your search. However you set up HBAHomePros.com on your phone, please remember to search here first when you need anything home related in Southwest Missouri.
Don't ask Aunt Angie, go to HBAHomePros.com.
Our desktop version of HBAHomePros.com is currently undergoing a remodel. Please excuse our mess.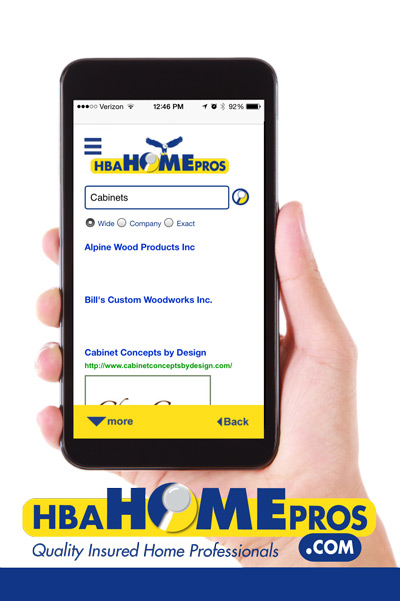 2015 HBA Parade of Homes Advertisers and Promotions Below
[widgets_on_pages id="Parade Small Banners"]