HBA Sporting Clays Tournament 2017 – Pull… Fire… Nailed It!
Wahlquist 10/11/2017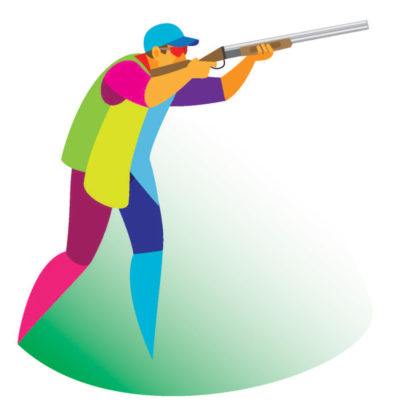 The HBA Sporting Clays Tournament 2017 will be held Thursday, November 9th from 11am-3pm at Ozark Shooters.  Click here to download a registration form or send Addie and email. Return your completed form and entry fee to the HBA by November 1st.
Check-in and Lunch begin at 11:15am and the Tournament will fire off at 12:30pm.  Awards will be held following the tournament with 1st, 2nd and 3rd place medals being awarded for each flight.
All Shooters will be given a raffle ticket to win one of three great prizes, courtesy of
Ozark Shooters
.  50/50 Tickets benefiting the HBA Charitable Foundation will also be sold.  Purchasing one of those tickets will increase your chances of winning one of the prizes from Ozark Shooters.
Prizes:
1 Hour of Instruction at Ozark Shooters
1 Free Round of Sporting Clays at Ozark Shooters
1 Year Family Membership to Ozark Shooters

Sponsorships are still available. Contact 
Addie
 if you are interested.
Available Sponsorships:
• Stand Sponsorships $200 (only four stands remain)
• Ammo Sponsorship $500 (one sponsorship available)