HBA Member Craig Fishel to Run for Springfield City Council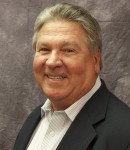 Springfield native and small businessman Craig Fishel will officially enter the race for Springfield's Zone 4 City Council Seat on Tuesday, December 4, when the filing period opens for candidates who wish to be on the ballot for the municipal general election to be held Tuesday, April 2, 2013.
Fishel, who has lived in Zone 4 most of his life, has operated Fishel Pools for nearly four decades. "I do not have a specific issue or narrow agenda I want to pursue," said Fishel. "I would like to help Council stay focused on strengthening those core functions that affect our quality of life such as public safety, transportation and removing obstacles to job growth."
Fishel believes his decades of experience interacting with City as a small business person will be valuable to serving effectively on Council. "I understand how public policy affects all of us in our day to day personal and professional lives," said Fishel. "We don't need more red tape or solutions in search of a problem. We need to create an environment of certainty for businesses and citizens by trusting the processes we have in place and the laws on the books."
Fishel, father of two children, has been married to wife Donna for 25 years. Professional development and giving back to the community have been very important to him. Over the past five decades, he has served on executive boards for the National Swimming Pool and Spa Association, Ozarks Council Boy Scouts of America, Dogwood Trails Council of Girl Scouts and he is also a Trustee at King's Way United Methodist Church.
"I am very pleased that so many people I've talked to have not only encouraged me to run but are willing to contribute their hard-earned dollars to help me share my message of common-sense leadership with as many voters as possible," said Fishel. In accordance with state law, he has filed a candidate committee with the Missouri Ethics Commission. Fishel is recommended by the Springfield Good Government Committee, in which the HBA participates, and has also been endorsed by the Firefighters Springfield Local.