HBA Home Show – Thank You Vendors, Volunteers, Visitors & Sponsors
The HBA Home Show – 2016 Edition is officially complete. THANK YOU to our vendors, volunteers, visitors & sponsors – you helped make the show fantastic!
If you were a Home Show vendor, please make sure you reply to the survey that was emailed out last week – the Trade Show committee is truly interested in your feedback and will be meeting in the next two weeks to begin discussing the 2017 HBA Home Show.
A special THANK YOU to our sponsors:
Event Sponsor – Southern Supply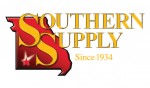 Bag Sponsor – Meek's – The Builder's Choice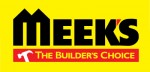 Prize Sponsor – Southern Materials Co.

Vendor Lounge Sponsor – The Bank of Missouri

THANK YOU to our amazing volunteers!
Greg Adkins – Coldwell Banker Vanguard Realtors
John Cunningham – Central Bank of the Ozarks
Kelly Wilson – The Light House Gallery
Gary Loyd – The Light House Gallery
Lesley Skinner – Signs Now
Nina McKee – Signs Now
Philip Nelson – IKO
Celeste Skidmore – ADsmith Marketing & Advertising
Kathy O'Neill – Bolivar Insulation
Jeremy Ray – Central Bank of the Ozarks
Herb Rimel – Meek's Design Center
Chris Houghton – Habitat for Humanity
Shelley Wehner – Cabinet Concepts by Design
John Cates – Screenmobile
Crystal Shotts – Meek's Design Center
TJ Loudis – Mediacom
Stan Bess – KY3
Kenny Sims – Dakota Cabinets
Jillian Johnson – Decorating Den Interiors
Bryan Morris – American Detection Specialists
John Harp – Acme Brick
Debbie Speake – Springfield Electric
Dan Crutcher – Federal Protection
Matt Lyons – Vermillion Hardwood Flooring
Trish Huelga – Millstone Custom Homes
Ryan Baker – Midwest Timber
J.W. DeLong – DeLong Plumbing
Jan Fisk – Springfield City Council Member
Rene Mericle – Murney Associates
Jill Vincel – Southern Supply
Amber Schnake – FamilySAFE
Sarah Shelton – Cabinet Concepts by Design
Jamie Vaughn – Southern Supply Co.
Garry Mitchell – Southern Supply Co.
Kate Andrews – Stoneridge Flooring Design
Jana Lee – Rock Solid Renovations
Jacque Essick – Essick Builders
Mark Foley – Brookline Doorworks
Russ Moffett – The Vecino Group
Elisabeth Mouery – Mouery's Carpet Center
Dianne Rankin – Morelock Ross Properties
Travis Miller – Travis Miller Homes
Scott Reid – Reid Homes