Home Pros Pocket Directory
Home Pros Pocket Directory
Details:
Inserted into the annual special edition of the HBA Magazine
1,500 copies to consumers and members
Complete membership listings
Color advertising center section
Black and white advertisements placed next to company listings
See samples below.
Pocket Directory Inserted into HBA Magazine Special Edition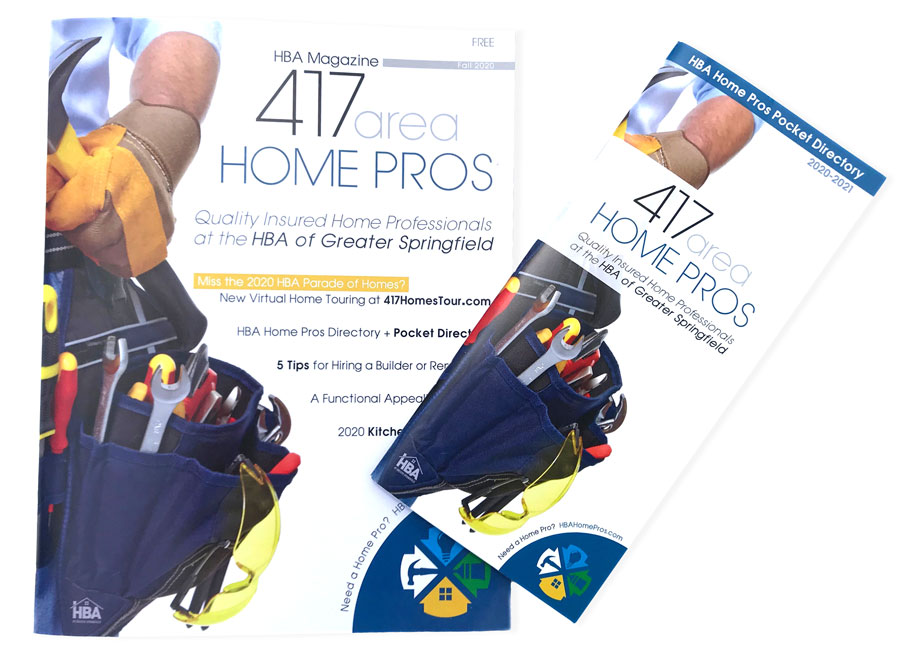 Home Pros Pocket Directory
Is inserted into the HBA Magazine Special edition and are distributed by HBA members through their showrooms in addition to partnerships with local Chamber of Commerce, Springfield Convention & Visitors Bureau and more.
Digital Version of the Pocket Directory
The sample issue above includes the categories listing which was removed in 2020. Current sample coming soon!
The HBA of Greater Springfield advertises and promotes HBAHomePros.com (membership directory) throughout the year. Web traffic to HBA Home Pros receives the second most visits next to the HBA Home Show.
Visit HBAHomePros.com