Your Enhanced Profile Page
Enhanced Profile Page (Included in Enhanced Profile+ see Enhanced Profile+)
Includes:
Logo or small ad (225x150px)
Link to website
Social media links (must share all social media urls)
YouTube videos (must supply video embed code)
Google reviews or reviews widget (must supply code)
BBB dynamic seal (must supply BBB seal code)
Photos/Graphics to spice up your page
See samples below or click here to see our directory.
Enhanced Profile+ Micro Site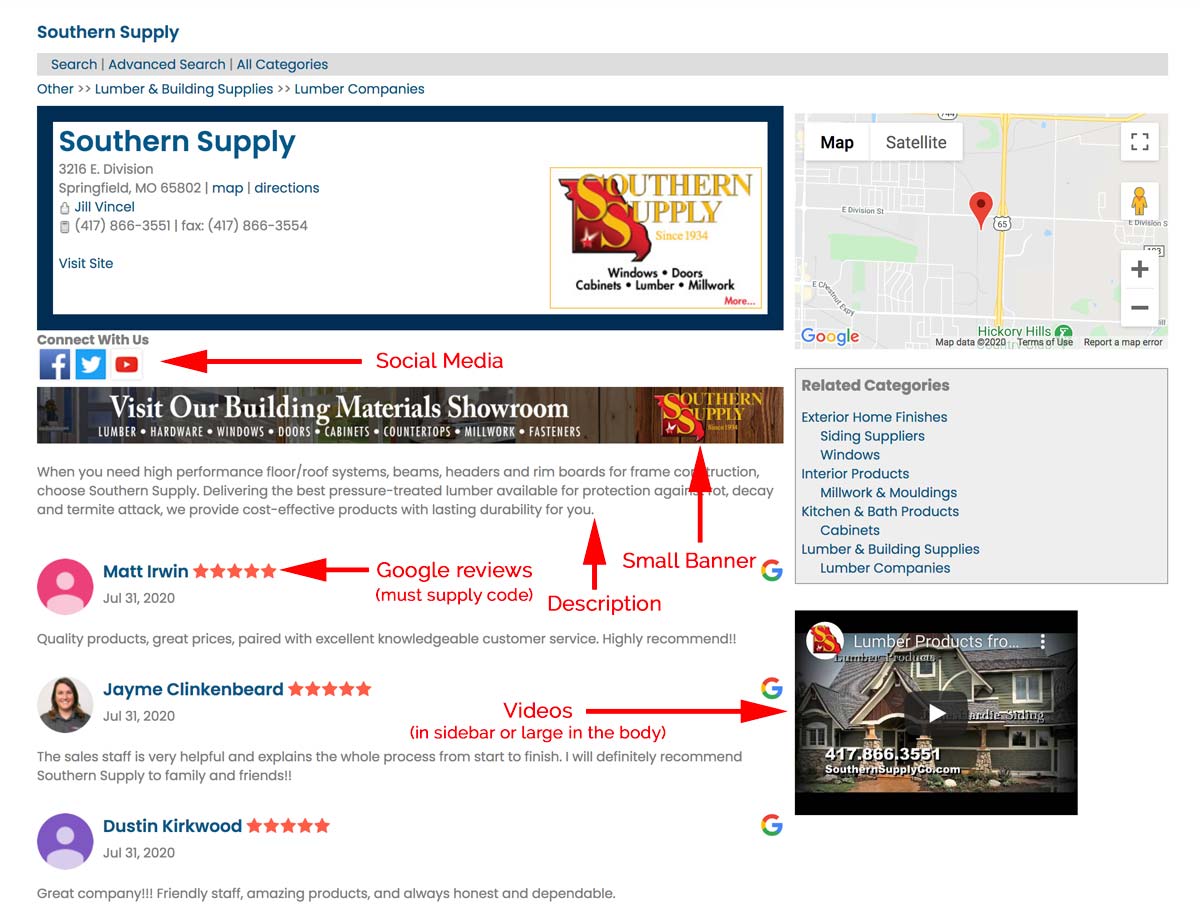 With the Enhanced Profile+ you can create a Micro Site with videos, google reviews (must supply code) company description and more.
The HBA of Greater Springfield advertises and promotes HBAHomePros.com (membership directory) throughout the year. Web traffic to HBA Home Pros receives the second most visits next to the HBA Home Show.
Visit HBAHomePros.com