HBA Featured Home – Sample

417 Area Featured Home
Quality HBA Builder craftsmanship on display. Take a personalized virtual 360º tour or schedule a physical tour.

417 Area Featured Home
Quality HBA Builder craftsmanship on display. Take a personalized virtual 360º tour or schedule a physical tour.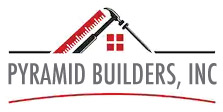 This month's HBA Featured Home tour is of this gorgeous HBA Member built home. Mention of the builder and some highlights of the home would go here along with anything the builder would like mentioned. This would need to be limited to a simple paragraph or two. The shorter and more precise the better for this intro paragraph. 
Take a virtual tour, view photos, learn about the HBA Builder, gather information about this Featured Home and schedule a personal tour.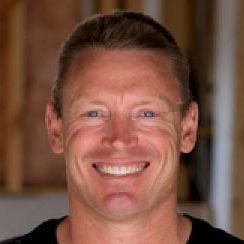 John Smith
John Smith started his company, Pyramid Builders in 1999. Since that time he has built more than 2,000 rock style homes with features the Egyptians would truly appreciate. John has designations in CGB and CGP. This is not a real HBA Builder.
Details about this Featured Home:
Stone & Stucco Exterior
Walk-Out Basement
6000 Sq. Ft.
Triple Car Garage
5 Bedrooms, 4 ½ Bathrooms
Foam Insulation
High Efficiency HVAC
Smart Home Automation by Savant
Oversized High Efficiency Andersen Windows
Theatre Room
Welborn Cabinets Throughout
Quartz Countertops Throughout
Wooden Barrel Ceiling in Entryway
Master Bath Zero Entry Tile Shower & Free Standing Soaker Tub
Pool with Outdoor Kitchen
Solar Panel System
These are not real details of this home

Get to know the builder and learn a little about the home  with this short video.
Take a 360º self tour or connect and view with an agent below.
Take a 360º Tour using the video conferencing of your choice. Compatible with all forms of online communication.
Works great with Zoom, Gotomeeting, Skype, Facebook Messenger, or phone.
PyramidBuilder.com
417.555.555
Due to COVID-19 we will schedule short personal tours after January 10th.
Open House January 7-10th
Limited Tickets Available
Login to your google and give us a review. Thank you!
HBA Magazine - 417 Area Home Pros
Did you know that a $1,000 increase in median new home price in Springfield, MO would price 365 households out of the market (estimated median new home price of $309,026)
Your HBA of Greater Springfield works with city and state officials to help keep housing affordable for you?
Sharing builder knowledge with local and state officials on how proposed building codes can impact the price of a home takes time, research and personnel.
Please help us continue keeping housing affordable by donating $5, $10, $100 or more toward this cause.