HBA CBBT Evening was a Home Run – Evening out with the Cardinals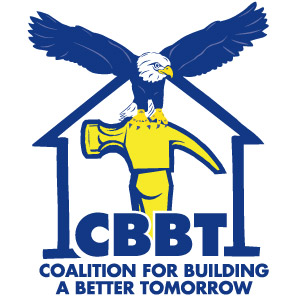 Thank you to everyone who participated in the CBBT "Evening out with the Cardinals" event for the HBA Political Action Committee (PAC) last Friday, April 18th. "Everyone enjoyed the relaxed environment where they could kick back and watch a good baseball game and to top it off, the Springfield Cardinals won," said Charlyce Ruth. "There was good conversation and very little business discussions were heard."
The idea behind these gatherings is that Builders want Advocacy and Associates want Builders, but lets take it a step further and think of Political Advocacy as Good Business Strategy and NOT Politics. The money that goes into our PAC is spent supporting candidates who are supportive of our industry. We focus on key positions like county commissioners, mayors, state representatives, and senators to name a few. As you know, those positions can have a huge impact on the building industry and your business. With the strike of a pen, crippling regulations could be enacted adding thousands of dollars to building costs. That is exactly why the CBBT exists –  to help protect you from that.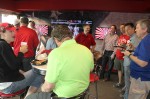 Please help us say thank you to our current associate supporters of the CBBT who participated in this event and understand that protecting your business is their business!
Meek's – The Builder's Choice
Quality and convenience are two of Meek's trademarks and it's easy to understand why Meek's is the ideal supplier for a variety of projects, from foundation to finish. Meek's is more than just a lumberyard. It's a home-improvement resource focused on continually expanding the ways it can better serve you. Meek's has been an advocacy champion since the inception of the Advocacy Sponsors program.
Midwest Block and Brick
Midwest Block & Brick manufactures and distributes concrete block, retaining walls, pavers, brick, stone, and other masonry and landscape products. They operate in seven states and have 21 locations. Their client base includes architects, engineers, masons, landscape contractors, and homeowners. Midwest Block and Brick has been an advocacy champion since the inception of the Advocacy Sponsors program.
Southern Supply
A family-owned company, Southern Supply has been serving Springfield and the surrounding communities since 1934. They've long been a supplier to the wholesale building materials industry, and recently expanded their business to include direct sales of building materials to builders, contractors, homeowners and designers. Southern Supply has been an advocacy champion since the inception of the Advocacy Sponsors program.
Audio Input
Audio Input has been an industry leader since 1999. Their outstanding quality of service, products, and professionalism has placed Audio Input in the international spotlight and won them multiple awards. The most recent award was won at the 2013 CEDIA (Custom Electronic Design and Installation Association) Electronic Lifestyles Awards for Home Theater Best Technical Design: Level II.  Audio Input is a new advocacy champion who was thrilled to supply the suite for this event.
[slideshow id=82]