HBA Enhances Governmental Affairs and Political Advocacy with New Addition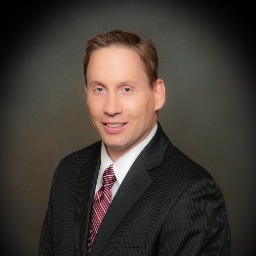 The Home Builders Association of Greater Springfield has taken steps toward the future with the addition of Miles Ross to the team. When Jennifer McClure retired in March, Ross and his firm stepped in to help the HBA with political advocacy and governmental affairs.
Miles Ross has a long history in politics, construction and business, making him a great fit to the team. While attending college at Missouri State University, Ross paid his way by working construction jobs in the Springfield and St. Louis areas. Politically, Ross has worked on more than 150 campaigns ranging from city council to U.S. President. He worked for many years with then-Congressman Roy Blunt running his political operation.
Ross and his firm, Veritas Public Relations, will continue the HBA's strong tradition in political experience and advocacy, but they also add a governmental affairs (lobbying) component to the Springfield HBA arsenal. This will be important as the HBA pursues reforms in Workers Comp, lien laws, or whatever may be on the horizon.
Ross started with the HBA in mid-April and has already been working with other Missouri HBA Associations on legislation such as the tax deduction on new home construction and the mandatory fire sprinkler sunset. He will also serve as one of the HBA representatives to the Springfield Good Government Committee, as a staff representative to all relevant HBA committees, and work with local government officials to ensure a consistent and fair building environment.
What this means for you and other HBA members is continued protection against unnecessary and burdensome regulations, ordinances and laws. The HBA of Greater Springfield will attempt to deflect everything tossed against us. A strong offense is a strong defense, and Ross helps us stay in front of the legislative curve ball.