Fall Construction Forecast Summary – Walking Trails?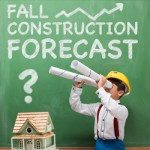 Joe Zanola, owner of the research group Zanola Company, reported the housing market in the six county greater Springfield area* is getting stronger and population growth is expected to rise. As we know, population growth is directly responsible for growth in the housing market so population growth is a good sign for the future of builders and suppliers.
MarketGraphics® statistics indicate that population growth in Southwest Missouri slowed down from 2010 – 2013 to 1.79%, a far cry from the years 2000 – 2010 at 18.73 percent, but that trend in projected to rise. By looking at employment trends and population shifts one can speculate that the SW MO area will grow in 2013 – 2018 at approximately 2.48 percent. The counties projected to see the largest population growth are Greene, Christian, and Taney.

Home buyers considering proximity of parks & walking trails

Annual home demand, in the six county area, will rise as well. Zanola projects the total number of homes needed from now until 2018 to be 11,354. The size and type of homes varies but Zanola points out home buyers are increasingly considering the proximity of parks and walking trails when considering the community they wish to live in or near.
Zanola Company helps communities, developers, builders, and banks to discover positive growth opportunities and to compete for successful futures in the housing market.
The Fall Construction Forecast was held at the Library Center on September 17th. For more MarketGraphics you can stop by the HBA of Greater Springfield office to review this one of a kind statistical data.
* Six county area includes Barry, Christian, Greene, Stone, Taney, and Webster