EV-Ready Home Rebate Up to $100 per Outlet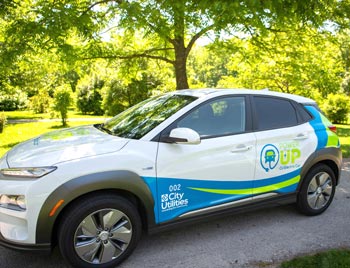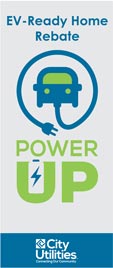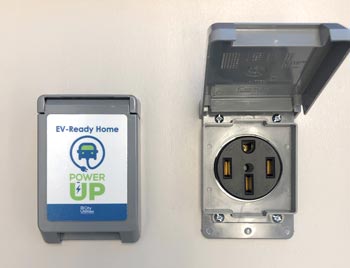 Residential new construction dwellings with an attached garage and City Utilities electric service may be eligible for an EV-Ready Home rebate of up to $100 per outlet.
Benefits: Up to $100 rebate
Who's Eligible: CU residential new construction customers with electric services. This rebate is targeted to builders and developers of residential properties.
About the Program
Electric vehicles (EV) are gaining popularity and many EV owners prefer to charge their vehicles at home. EV chargers come in multiple sizes but the most common residential charger – a Level 2 charger – requires a 240-volt outlet that does not come standard in most attached garages. With this rebate, new construction dwellings will be equipped with the necessary outlet so the new homeowner can charge their EV without the hassle of hiring an electrician to add the 240-volt outlet. Certain restrictions apply; see guidelines on rebate form.
Prefer to Mail Your Rebate Form?
Applying online is easiest and fastest, but you can download and print the rebate form and submit via email.
Contact Our Energy & Water Specialists
Our staff is available to answer questions concerning our efficiency or renewable efforts.
(417) 874-8200
8:00 a.m. – 5:00 p.m., Monday through Friday
A: There are strong indications that more vehicles in the near future will be all-electric rather than powered by the traditional internal combustion engine. With this in mind, CU wants to be proactive in helping people prepare for this transition. Installing these outlets during the time of construction is much more cost-effective than retrofitting an existing home.