Dwayne Shmel – City's new Director of Building Development Services (BDS)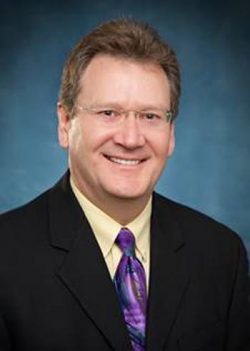 Dwayne Shmel has been selected as the City's new director of Building Development Services (BDS), effective Jan. 11, 2021. Shmel replaces Harlan Hill, who served in the role from December 2017 until he resigned earlier this year to become chief executive officer for Eden Village. Assistant Director of Environmental Services Wade Drossel has served as interim director of BDS since Hill resigned, and will return to that role once Shmel settles in.
Shmel, who has 25 years of national retail design, development and construction experience, comes to Springfield from Bentonville, Arkansas, where he served as senior manager of architecture and design for Walmart Inc. since 2012. Prior to Walmart, Shmel served in several roles for Best Buy Company, Inc., including manager of development, project development manager and architectural manager from 1998 until 2012.
Shmel earned his bachelor of architecture degree from the University of Oklahoma and his associate degree in business administration from Cecil Community College. In addition to being a licensed architect, he is a certified building official, a certified building inspector and plans examiner, and is certified by the National Council of Architecture Registration Boards.
"I am both excited and humbled by the opportunity to serve the community of Springfield in the Department of Building Development Services," Shmel said. "Our department is the steward of the development and building standards that preserve the life safety, health, and property of all our customers. Executing that public service mission in a consistent and responsive manner supports common goals and furthers the partnership with those who choose to invest in Springfield. I look forward to being part of a critical and dynamic department that is responsible for protecting the public trust."
Shmel's salary will be $125,000.
About the department
BDS inspectors respond to approximately 12,000 citizen service requests per year, addressing a wide variety of property nuisance complaints.
The BDS team ensures the community's buildings are safe by issuing permits for building construction and by administering tests and awarding skill-based certificates to license electricians, plumbers, gas fitters and mechanical craftsmen.
"Dwayne has a high level of understanding of both the public and private aspects of property development.  He also brings to the table a solutions-oriented approach," said City Manager Jason Gage. "This approach will help the City continue to improve our development permitting and inspection services, and neighborhood blight elimination efforts. We are very excited to get Dwayne on board!"