Do You "Like" HBA? Check out the All-New HBA Facebook Page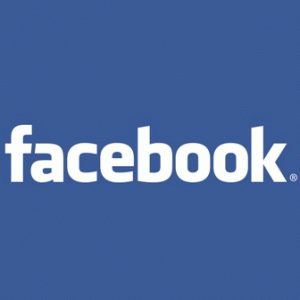 To better serve members, the HBA of Greater Springfield has completely overhauled re-launched its official facebook page. The HBA's enhanced presence on the massively popular social media platform officially launches today (September 10).
The HBA's new and improved facebook page has received a massive overhaul leading up to today's re-launch. Facebook is a rapidly-evolving medium that has the potential to serve as an highly valuable resource for the HBA of Greater Springfield, providing unique opportunities for HBA members to increase business opportunities. The HBA's facebook page is a great place to highlight and promote the products, services and events of HBA members (at no charge), as well as promote and share information about HBA events, news and videos- all of which are aimed at providing ever-increasing membership value for HBA members.
Visit facebook.com/SpringfieldHBA today and check out a completely overhauled design that includes these new features:
New "cover" image (top banner)
Tabs below the cover
Photos
More personalized posts of members, events and news
Pinning of important posts to the top of newsfeeds
Highlighting of other important posts by expending full width
Perhaps the biggest addition to the HBA facebook page is the use of tabs. The tabs you will find on the page link to facebook "canvas" pages that open doors to many of the tools and information that you could previously only find at SpringfieldHBA.com. The enhancements allow those of you who love the HBA, but are also kind of obsessed with facebook (you know who you are) to never choose between your two great loves.
Without ever leaving facebook, visitors to the HBA facebook page now can access the most popular features of Springfieldhba.com.  iFINDAPRO is a perfect example of a tool on SpringfieldHBA.com that is now encased in a facebook shell. Anyone using facebook can now search the HBA membership for quality insured home professionals. Other features from SpringfieldHBA.com that now can be found on facebook include:
The Video Tab page displays recent videos from the HBA of Greater Springfield Youtube Channel. These include member interviews and features, HBA commercials and promos, KY3 Focus on Home Promos, and local television news stories featuring the HBA of Greater Springfield and/or its members.
The Events & Calendar Tab shows all the HBA of Greater Springfield events and calendar items that are of interest to the general public and HBA members.
Lovers of Pinterest on the web know it to be like a "photos-only version of facebook" which is rapidly becoming one of the most useful tools for small business on the web. Pinterest junkies will be glad to find the HBA of Greater Springfield as they navigate the Pinterest universe, and it all can also be found on facebook.com/SpringfieldHBA. Visitors will find "pinned" photos from websites of HBA members that have banner ads on SpringfieldHBA.com. These photos can be found on the "HBA Members to See" board. It's also a great place to pin events, fun stuff and even "HBA Star Sponsors" in the future. To find the Pinterest tab you must click on the down arrow (expand) next to the iFINDAPRO tab.
So, if you like what you find, please "like" the HBA page (and each of the tab pages) and re-post them to your own facebook wall. Share them with facebook friends.
Want to learn more about what we've learned along the way and how to beef up your own facebook presence? Start by liking us on facebook. Then let us know that you would like to learn more (be sure to LIKE all the tabs and even post them to your wall using the interface on each of the tab pages). Simply click on "Post this to your Wall," type something clever, like "Great Resource for anyone looking for anything home related" or "Keep in touch with Housing on facebook" or something similarly brilliant!
Enjoy our new look and useful tools at facebook.com/SpringfieldHBA and pass it on to your friends. You are already an HBA member so you've gotta "Like Us."