Cowherd Construction Co. Inc. – Home #13 & 14 – 2014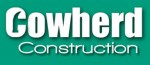 Cowherd Construction Co., Inc.
(417) 887-1600
CowherdConstruction.com
Trent@CowherdConstruction.com
3159 W Republic Rd Springfield, MO, 65807-5476
Builder – Trent Cowherd
For more than 30 years in the local building industry, Cowherd Construction has filled the need for a personalized touch in homebuilding and remodeling. Repeat customers give Cowherd Construction pride in having done a great job. The company is dedicated to customer satisfaction.
Combining amenities with budget-minded homebuilding is the characteristic that makes Cowherd Construction homes stand out. Their 3,600+ completed projects inspire confidence in new and returning customers that Cowherd Construction is
right for them.
Affordability, quality and personalized homes from a well-established company that will be here to continue to take care of your needs, Cowherd Construction is ready to start working for you today.
[add_posts category=parade-of-homes tag=PH2014 show=25]