COVID-19 Info and Updates
Because of this unprecedented event we know that many of you in the construction industry will have questions and we will do everything possible to guide you through this quickly changing environment. Because this situation is continually evolving, please check back frequently as we will be adding new information as it is received.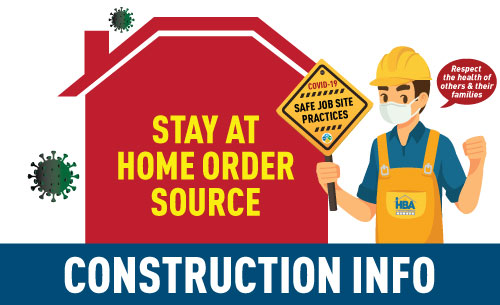 Through these very interesting times we are trying to do what we can to continue to make progress on our projects.  We are working to clean knobs, portable toilet handles, etc as often as possible as well as working on schedules to stretch them out some to allow for each tradesperson or company to have space while on our jobsites.  We are working to keep one trade per day per...
Read More
To our members: March 20, 2020 The health and wellbeing of our members and staff are of the utmost priority for the Home Builders Association of Greater Springfield (HBA). In these uncertain times, the HBA is exercising all due diligence in our efforts to prevent the potential spreading of the novel coronavirus (COVID-19). The HBA office continues to be open, but we are requesting that all business be handled over...
Read More
Other Resources - COVID-19