COVID-19 Basic Infection Prevention Measures – Safe Job Site Practices
In order to help slow the spread of COVID-19 and respect the health of others and their families – please follow these basic prevention measures.
---
Para ayudar a frenar la propagación de COVID-19 y respetar la salud de los demás y sus familias, siga estas medidas básicas de prevención.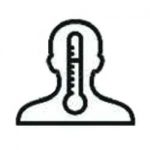 Stay home if you are sick. DO NOT WORK
Quédate en casa si estás enfermo. NO FUNCIONAN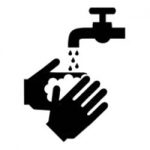 Wash hands frequently or provide alcohol-based hand rubs containing at least 60% alcohol.
Lávese las manos con frecuencia o proporcione desinfectantes a base de alcohol que contengan al menos un 60% de alcohol.
Cover coughs and sneezes.
Cubra la tos y los estornudos.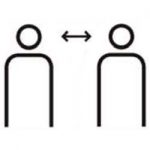 Practice personal spacing "social distancing" – try to maintain 6 feet between each worker.
Practique el distanciamiento social: intente mantener 6 pies entre cada trabajador.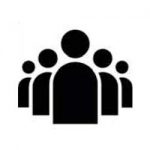 Reduce the size of any group at any one time to ten (10) people or less or LIMIT all in-person meetings.
Reduzca el tamaño de cualquier grupo en cualquier momento a diez (10) personas o menos o LIMITE todas las reuniones en persona.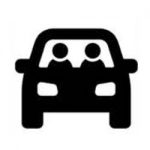 Minimize ride-sharing. While in vehicle, employees must ensure adequate ventilation.
Minimice el viaje compartido. Mientras estén en el vehículo, los empleados deben garantizar una ventilación adecuada.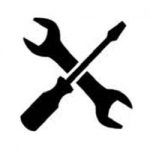 Avoid sharing tools with co-workers, if possible.
Evite compartir herramientas con compañeros de trabajo, si es posible.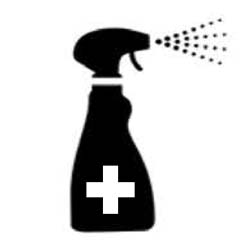 Clean and disinfect frequently used tools, equipment, and frequently touched surfaces (door handles, handrails, machinery controls, cell phones, tablets) on a regular basis.
Limpie y desinfecte las herramientas, el equipo y las superficies que se tocan con frecuencia (manijas de las puertas, pasamanos, controles de maquinaria, teléfonos celulares, tabletas) con frecuencia.