Corn Madness 2018 – Cornhole Tournament!
Wahlquist 02/01/2018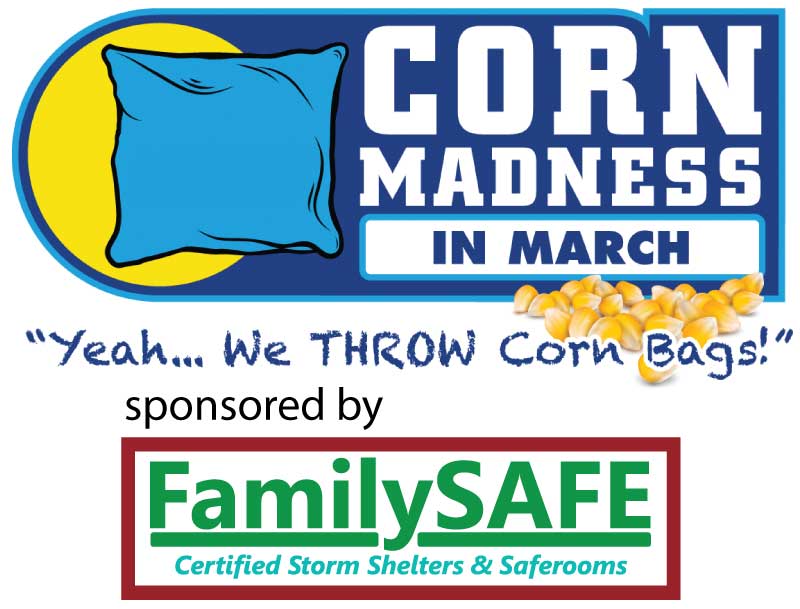 CORN MADNESS CORNHOLE TOURNAMENT MARCH 20TH 2018 - LIMITED SLOTS AVAILABLE ON THE BRACKET

FamilySAFE will once again be hosting the HBA CORN MADNESS EVENT on March 20th at 5:30pm. If you have attended the HBA Corn Madness Cornhole Tournament the past few years, you have probably been practicing to take down the TWO TIME CHAMPS. Could there be a three-peat? Watch the video below for a few highlights from last year's tournament!
In addition to a cool trophy there will be gift cards for the top three teams. If you are good at basketball, try the pop-a-shot for a chance to win as well. Top three highest scores at pop-a-shot will receive gift cards.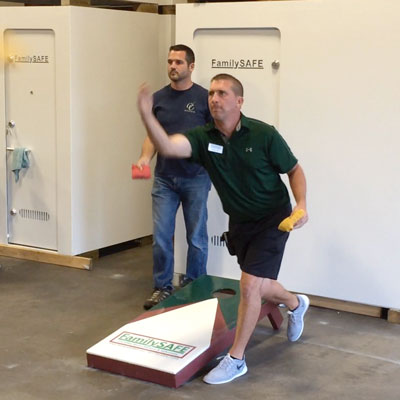 On the off chance you do not want to participate in the fun of throwing corn bags or shooting basketball, you are sure to enjoy the following at no charge:
Wings from Bair's
Rocco's Pizza
Large metal container of an unknown beverage
Chips and a variety of dips
Veggie trays
Andy's Custard
Cupcakes!
Tea and Water 
WHAT IS DIFFERENT THIS YEAR? - PLEASE READ -
Due to high demand for this event, there will be a limit of 32 teams in the big corn dance. If a company signs up multiple teams – two teams maximum will be automatically placed into the field of 32 and the remaining teams from that company will have to fight their way in through a play-in game. If you are competing in a play-in game you will need to arrive at 5:20 to play your round and see if you make it into the field of 32. It is possible that you will playing your co-workers, so be prepared to talk some smack!  Register early to avoid the play-in games or missing out entirely because the brackets are full.
Due to the cost of putting on this event, the HBA Events Committee decided to ease the financial burden for FamilySAFE by tossing in a small entry fee of $10 per team. This means that, as a team, you get to play, eat and have a few beverages at $5 per person (spectators free). Try getting that at a fast food drive-thru!
More space outside, if weather permits.
Stay tuned for additions or changes to this event as preparation has just begun.
Sign up your two person cornhole team NOW (click here). Tell everyone in your office about this FUN event! Be sure to include your company name, players and team name if you have one.
Thanks to our sponsor FamilySAFE – Certified, In-home Saferooms for continuing this popular event.
WANT TO DO MORE THAN PARTICIPATE?
How about becoming a sponsor of this event? This is our biggest HBA Membership Event of the Year. Contact Amber at FamilySAFE for details. Check out the opportunities below (Banner space will be available to these sponsors):
March 20, 2018 at 5:30pm (5:20pm for play-in games)
$10 per team and No Charge for spectators
FamilySAFE - 21 W. North St, Republic, MO